ESA Space Science Faculty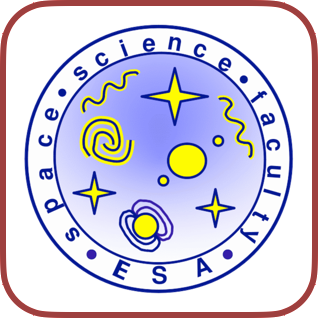 The primary mission of ESA's Directorate of Science is to "Empower Europe to Lead Space Science" via support to astronomical and solar-system research in the member states by developing and operating world-class space missions beyond the reach of individual countries.
Of the many functions needed to carry out this task effectively, some require the skills, judgement, and up-to-date space science knowledge that only scientists engaged in front-line research can provide. Their competency provides scientific judgement on matters pertaining to the scientific performance and use of the ESA missions and they should be encouraged to initiate, commission, and supervise continuous improvements for the benefit of all users. The ESA scientists also interact with the scientific community to stimulate new and innovative scientific applications of instruments and missions.
The ESA Space Science Faculty is a scientific forum within which ideas and views of interest to ESA and its scientists can be discussed. The role of the Faculty:
survey and stimulate the research environment at ESA, supporting the research activities of the Directorate
provide a forum for scientific exchange between all scientists in the Directorate and beyond to the scientific community
develop novel ideas in space science, supporting the activities and missions of the Directorate
provide an advisory expert body to Directorate leadership on space science
promote ESA as a research centre in Europe among the scientific community
Faculty members are primarily located at ESTEC (in Noordwijk, The Netherlands) and ESAC (in Villafranca del Castillo near Madrid, Spain). In addition, members can also be found at the ESA Office at Space Telescope Science Institute (Baltimore, Maryland, USA) and NASA's Goddard Space Flight Center (Greenbelt, Maryland, USA).
A high-level description of the Faculty can be found in the ESA Space Science Faculty Charter.