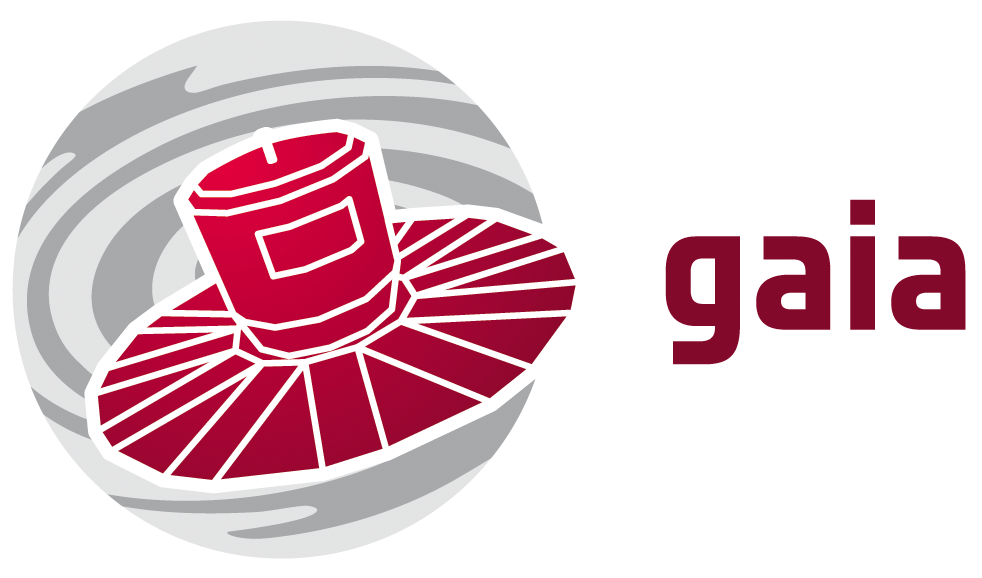 Science with 1 billion objects in three dimensions
Welcome to ESA's website for the Gaia Scientific Community
News & Highlights
08/12/2017 Opening for Gaia software developer at ARI in Heidelberg, Germany

The Astronomisches Rechen-Institut at Heidelberg University is opening a 3-years position for a software developer to work in the Gaia First Look group.

The Gaia First Look is the task to check on a daily basis, whether Gaia reaches the targeted level of precision and whether any problems have occurred on board Gaia. The selected person will participate in the advancements and maintenance of the Gaia First Look software and assist the First Look Scientists in investigating and interpreting potential problems and previously unperceived, subtle effects which could affect all data and potentially result in a loss or damage of many months of data if not detected in a timely manner.

More information on this vacancy can be found here.
08/12/2017 Release of a German Gaia stamp
Yesterday, on 7 December 2017 at 11:00 a German "Gaia-satellit" stamp was released along with a stamp on gravitational waves. Enjoy the fun sending Gaia stamps from Germany! Read more on the event and the special Gaia postcards here.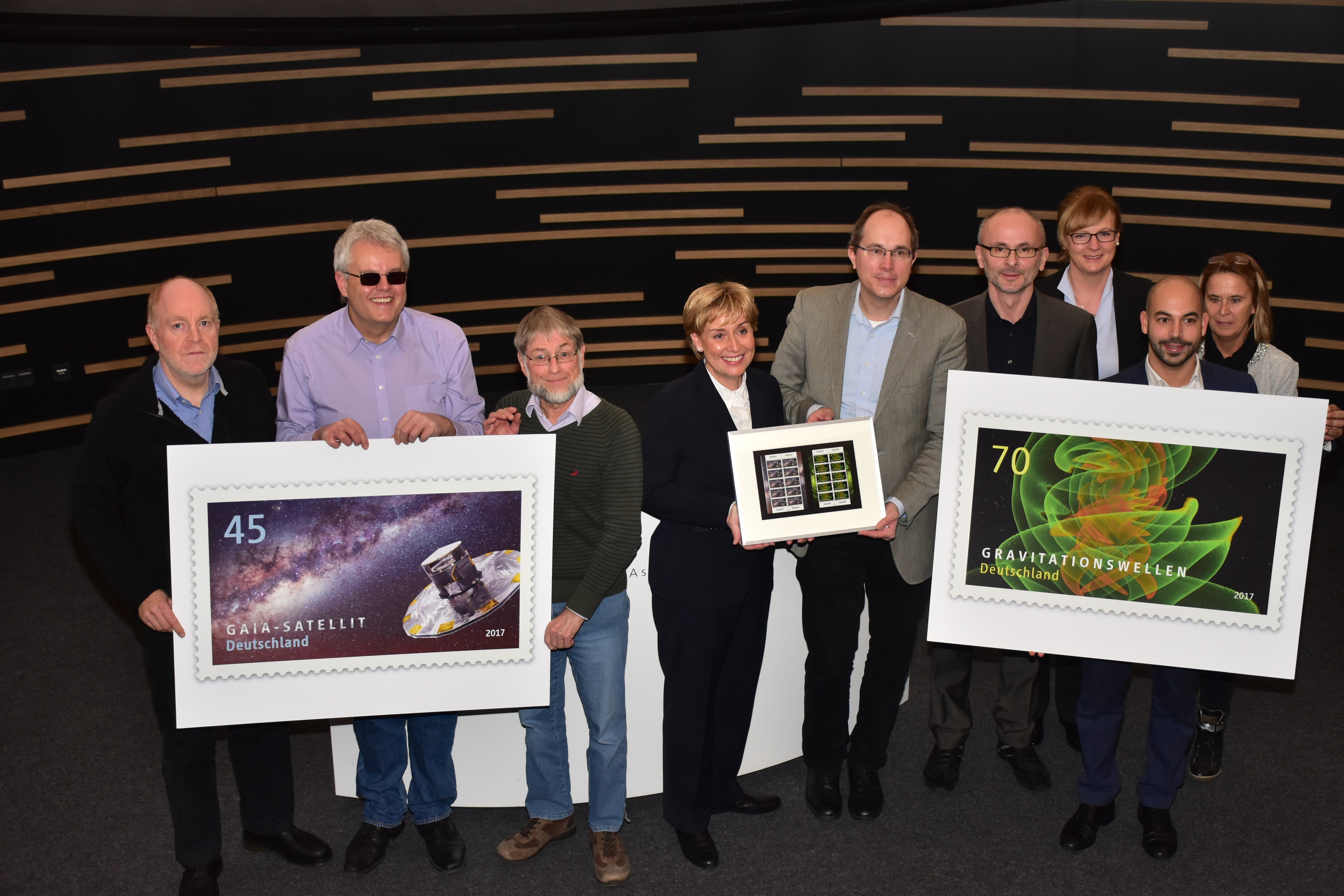 29/11/2017 Visualisation of a selection of asteroids detected by Gaia
Coordination Unit 4 of the Gaia Data Processing and Analysis Consortium is responsible for the processing of non-single stars, Solar System objects and extended objects. Gaia Data Release 2 will contain epoch astrometry for more than 13,000 known asteroids. The visualisation of these asteroids as detected by Gaia has just been published by ESA Science & Technology.
27/11/2017 Stellar motions in nearby galaxy hint at underlying dark matter
Read more on the newest story by ESA Science & Technology here.
23/11/2017 Vacancy: Young graduate traineeship for Astrophysics
Interested in working on Gaia data release 2 data as part of the Project Scientist team?
Gaia DR2 data will contain radial velocities for a few million of the brightest objects. The aim of the traineeship is to study the Gould Belt with Gaia DR2. The Gould Belt is a local, young, flattened, expanding "superstructure" in the disk of the Milky Way composed of open clusters, OB associations, gas and dust complexes and associated star-formation regions such as Ophiuchus and Orion.
The Gaia DR2 has significant potential for addressing various open issues linked to the Gould Belt such as stellar membership, kinematics, formation scenario, and the question of the propagation of triggered star formation.
More information on this traineeship can be found here. Closing date for applications is 17 December 2017. More Gaia vacancies are avaible from here.
22/11/2017 Gaia extension
The Science Programme Committee (SPC) has decided to extend the Gaia operations beyond the nominal 5 years until the end of 2020. Following the standard ESA science mission extension procedure this extension should be confirmed next year and a proposal for 2021-22 will be submitted for SPC approval.
More news