SCIENCE OPERATIONS 2013
"Working Together in Support of Science"
An ESA/ESO Conference at ESAC Madrid / Spain
10 - 13 September 2013
European Space Astronomy Centre (ESAC)
ESA, Villanueva de la Cañada, Madrid, Spain
The conference took place - thanks to all participants making this great event happen.
The presentations and posters are now available for download from here.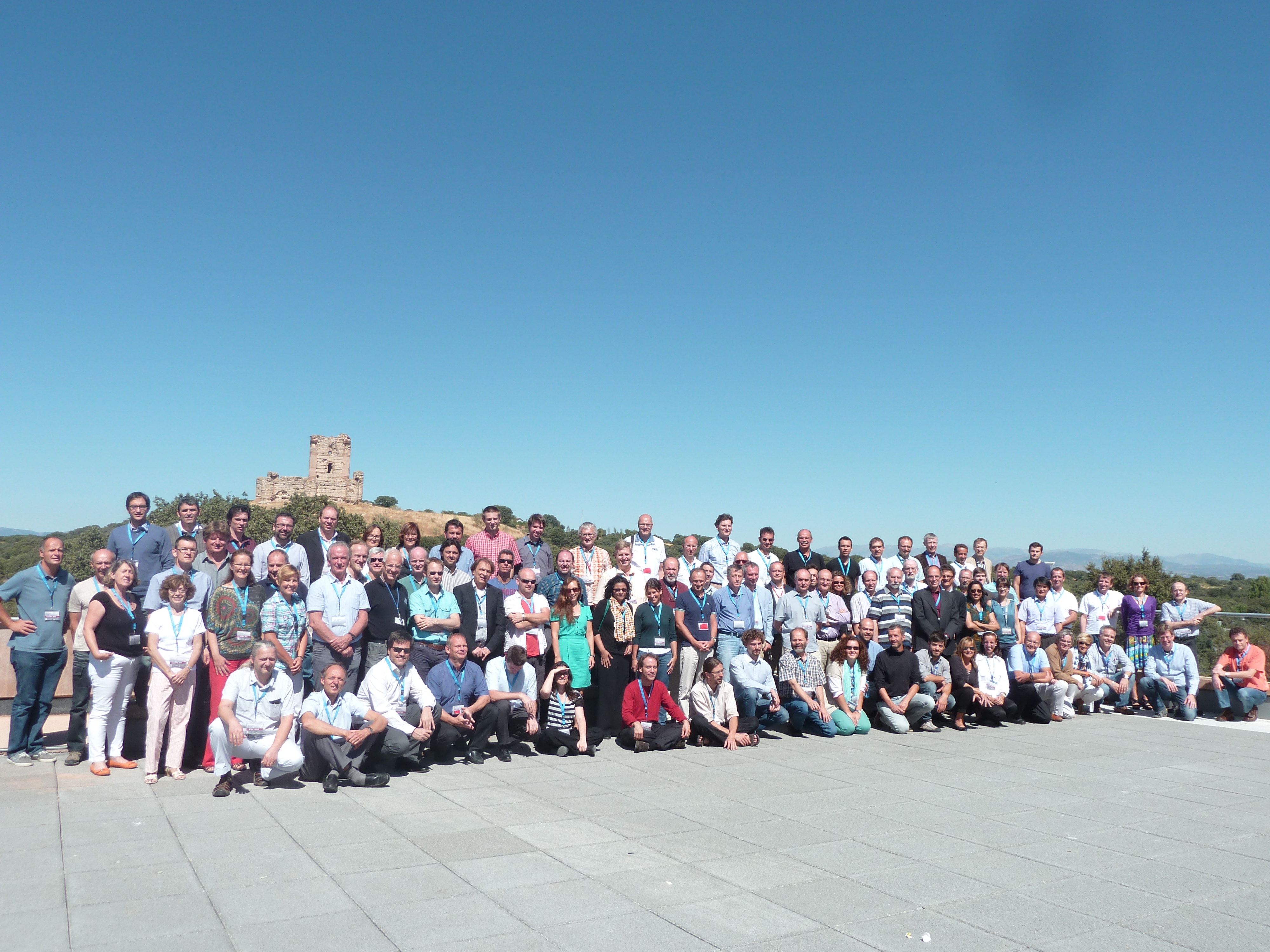 Purpose and Goals
The European Space Astronomy Centre, (ESAC) in collaboration with the European Southern Observatory (ESO), have the pleasure of announcing the science operations conference SCIOPS 2013.
The objective of SCIOPS 2013 is to present and discuss the various approaches to science operations in spacecraft missions and ground-based facilities for Astronomy and Solar System Science.
Thereby, we intend to:

Compare and improve our processes and approaches

Foster innovations

Enable a more efficient use of our resources

Establish and intensify collaborations

via a focus on:

Community support and services

Science and instrument planning

Instrument handling and calibration

Science data processing

Science data archiving and product generation

Science operations organisation and management

...throughout all project phases from initial concepts to legacy products.
The Program Organising Committee therefore invited abstracts and presentations, which contribute to these conference objectives. Please refer to the programme.

Timeline
The conference started on September 10, at 14:00. For more details see the programme.

Programme Organising Committee

Nick Hanowski (chair) - European Space agency (ESA)

Francesca Primas (co-chair) - European Southern Observatory (ESO)

Paola Andreani - ALMA Europe

David Barrado - Calar Alto Observatory

Chris Benn - Isaac Newton Group of Telescopes (ING)

Francoise Genova - Centre de Données Astronomiques de Strasbourg (CDS)

Paolo Giommi - Agenzia Spaziale Italiana (ASI)

Danny Lennon - European Space Agency (ESA)

Thierry Levoir - Centre National d'Etudes Spatiales (CNES)

Roberto Neri - Institut de Radioastronomie Millimétrique (IRAM)

Wolfgang Schmidt - Kiepenheuer-Institut für Sonnenphysik (KIS)

Tilman Spohn - Deutsches Zentrum für Luft-und Raumfahrt (DLR)

Mike Watson - XMM-Newton Science Survey Centre (XMM-SSC)

Local Organising Committee

Danny Lennon, chair

Asun Casado

Nicolaus Hanowski

Christophe Arviset

Tim Lock

Damien Texier

Sebastian Els

Bruno Altieri
---
SCIOPS 2013 Local Organising Committee