2022-03-28 Update to the Gaia DR3 contents summary page
On 28 March an update to the Gaia DR3 contents page was published, giving lots more details on the different data products to be expected in Gaia's full data release 3. Find below the overview table taken from this page. To help prepare for the data release, also find the draft data model now published on this page. At last, a warning that the Gaia Archive will be down to allow for the preparation of the release from Monday 6 June 09:00 CEST until Monday 13 June 12:00 CEST, when the Gaia DR3 data is published.
With further updates to the table below on 2 May 2022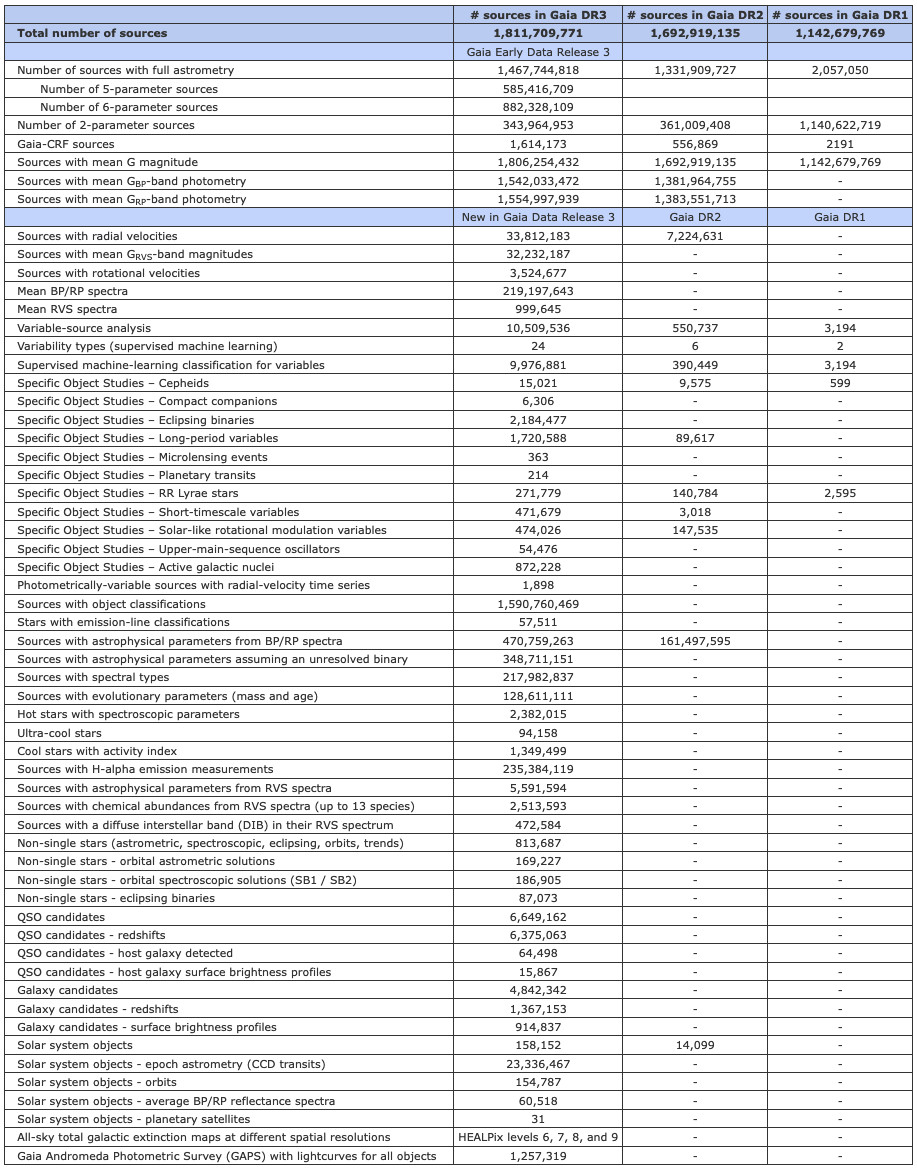 2022-04-28 Publication of the Gaia CRF3 cross match table
A downloadable table providing the location of each of the Gaia CRF3 sources that define the Gaia Celestial Reference Frame has been published today on the Gaia DR3 auxiliary data page. The Gaia Collaboration paper "Gaia Early Data Release 3: The celestial reference frame (Gaia-CRF3) can be found here.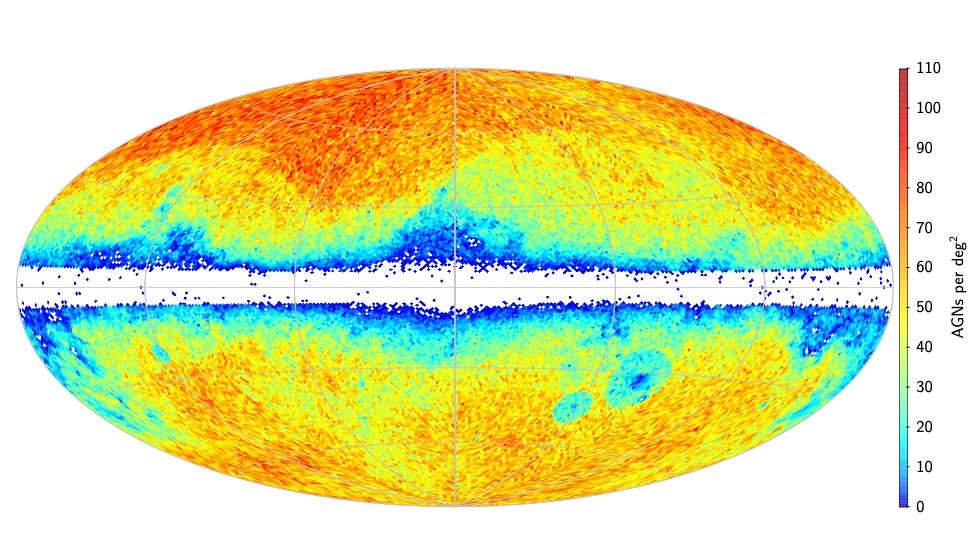 Image credit: Gaia Collaboration, S.A. Klioner, et al. 2022 A&A
2022-03-23 Gaia finds parts of the Milky Way much older than expected
Using data from ESA's Gaia mission, astronomers have shown that a part of the Milky Way known as the 'thick disc' began forming 13 billion years ago, around 2 billion years earlier than expected, and just 0.8 billion years after the Big Bang. Find the latest story "Gaia finds parts of the Milky Way much older than expected" on the ESA portal.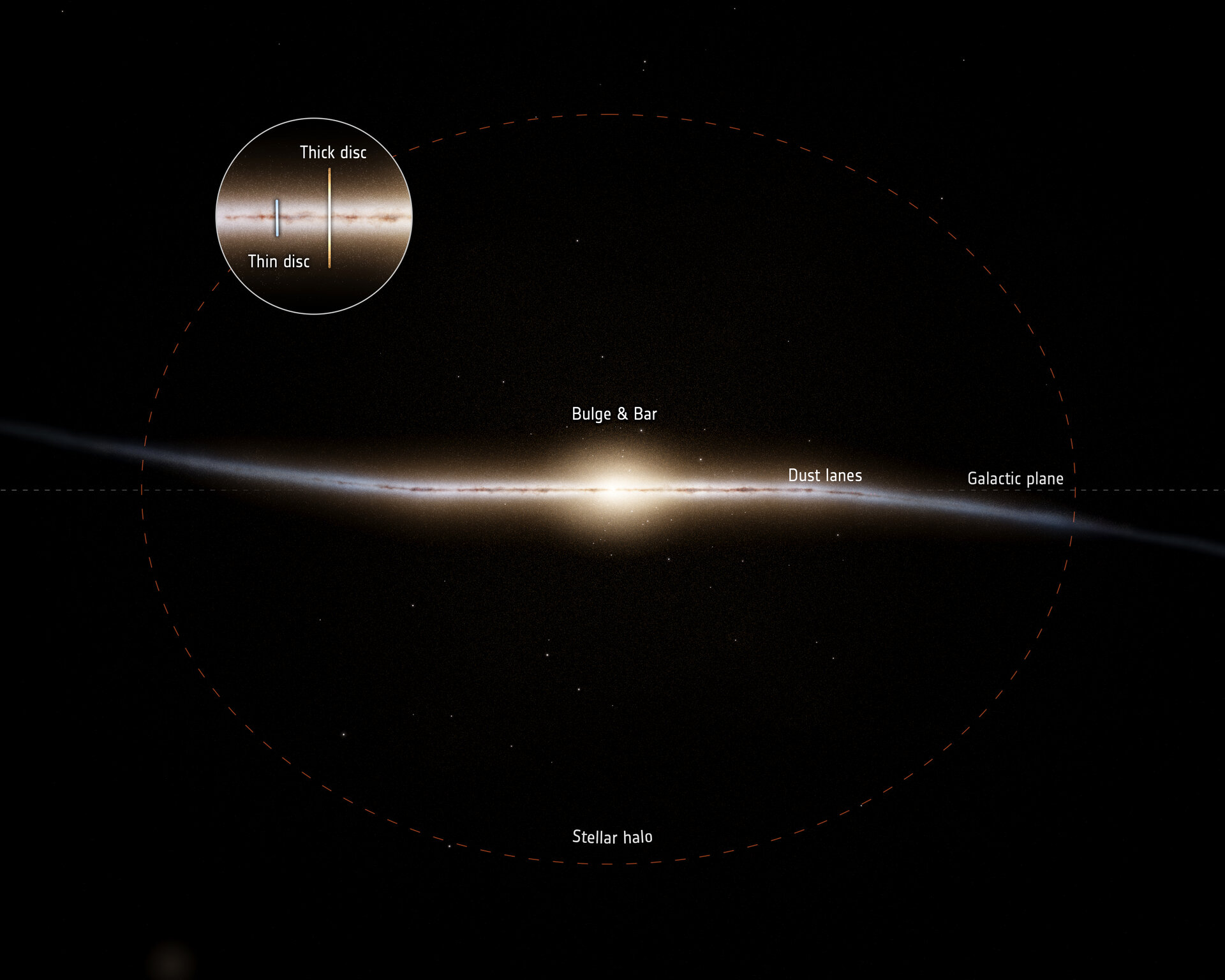 2022-03-11 Extended downtime expected for the Gaia Archive
To allow for some maintenance to the Gaia Archive, an extended downtime is expected from Friday 18 March 2022 at 17:00 CET until Monday 21 March 2022 at 19:00 CET. Please prepare accordingly. Gaia data is also served from the Gaia partner data centres.
2022-02-07 Gaia Data Release 3 expected on 13 June 2022
The Gaia Data Processing and Analysis Consortium and ESA are pleased to announce that Gaia Data Release 3 will be published on Monday 13 June 2022 at 12:00 CEST. A full overview of related webpages and content is given from the Gaia Data Release 3 overview page. A snapshot of the contents can be found on this page, which will be updated closer to the release date when the final validation is completed. A few previews for Gaia DR3 have been published, with more expected in the coming months. The processing of the data released with Gaia DR3 will be explained in detail in the Gaia Data Release documentation and its complementary processing papers. The titles of the processing papers, as well as the titles of the performance verification articles can be found from the Gaia DR3 papers page.
04/02/22 Vacancy at the Lohrmann Observatory in Dresden
The Lohrmann Observatory, Technische Universität Dresden invites applications for a position of Research Associate to work for Gaia science and data processing within Gaia DPAC (Data Processing and Analysis Consortium). The position is currently funded until 31 December 2025. More information can be found here.
21/12/2021 Gaia Catalogue of Nearby Stars in the Gaia Archive
The Gaia Catalogue of Nearby Stars is now available from the Gaia Archive. It can be found in the category "other" where also external catalogues to be used in combination with Gaia data can be found.
14/12/2021 Call for a medium-size and Fast mission opportunity in ESA's Science Programme
The ESA Director of Science solicits the scientific community in ESA's Member States for proposals for both a "Fast" mission opportunity (to be launched in the 2030-2031 timeframe) and for a Medium mission opportunity (to be launched around 2037). The new long-term scientific plan - Voyage 2050 - for the Science Programme of the European Space Agency (ESA), has been issued in June 2021, following a broad consultation of the scientific community and a peer review process, with final recommendations issued by an independent scientific Senior Committee. The plan includes three Large (L) missions in selected science themes (Moons of the Giant Planets, From Temperate Exoplanets to the Milky Way, and New Physical Probes of the Early Universe) and a set of Medium (M) and Fast (F) missions. The definition of the F and M space missions is based on a competitive, peer-reviewed selection process. Even though the Voyage 2050 plan identifies a set of possible themes for the Medium missions, proposals in all fields of space science will be considered, with no prejudice.
Full details can be found at this Cosmos website.
14/12/2021 Call for membership in the expert committee for the Large mission covering the science theme "Moons of the Giant Planets"
The Director of Science at the European Space Agency (ESA) has issued a Call for Membership in the Expert Committee for the Large mission covering the science theme "Moons of the Giant Planets" that will support the initial definition of space mission concepts to fulfil the goals set for the "Moons of the Giant Planets" science theme. This is the first scientific theme identified in the new long-term scientific plan (Voyage 2050) for the ESA Science Programme for the large mission following Athena and LISA. "Moons of the Giant Planets" addresses issues such as habitability, biosignatures, prebiotic chemistry, etc., to be implemented through a planetary probe to one of the moons of either Jupiter or Saturn. Full details can be found at: https://www.cosmos.esa.int/web/call-for-expert-committee-for-moons-of-the-giant-planets/
30/11/2021 Dimitri Pourbaix obituary
On 14 November 2021, Dimitri Pourbaix passed away. An obituary has been put up for Dimitri Pourbaix and can be found here.
24/11/2021 Gaia's latest story
A story on sci.esa.int was published today: Gaia reveals that most Milky Way companion galaxies are newcomers to our corner of space.
24/11/2021 Planned maintenance to Gaia Archive
The Gaia Archive will be down for maintenance on 1 December between 10:00 and 13:00 CET. Apologies for the inconvenience.
19/11/2021 With sadness we announce the passing away of Dimitri Pourbaix
It is with great sadness that we learned of the passing away of Dimitri Pourbaix on 14 November 2021. Since 2006, he was leading the Belgian participation in the Gaia data processing and analysis consortium, was member of the Gaia DPAC executive and mostly dedicated to the management of the Coordination Unit CU4. He will never see the publication of the long-awaited catalogue of binary stars for Gaia DR3, that he has so much contributed to, resolving in particular the orbits of astrometric binaries.
An online condolence register has been made available by the Institut d'Astronomie et d'Astrophysique (Université Libre de Bruxelles) for anyone who wishes to post a condolence message.
09/11/2021 Post-doctoral position in Gaia DPAC Coordination Unit 4 to adequately process resolved binaries
There is an opening for a post-doctoral position to work within Gaia DPAC (Data Processing and Analysis Consortium) to adequately process resolved binaries. The Gaia Data Processing and Analysis Consortium (DPAC) is a consortium of over 400 scientists and software engineers who are processing the data that arrives from ESA's Gaia spacecraft. More information can be found here.
28/10/2021 Gaia Newsletter #17
Today, a new compilation of news and updates on the Gaia mission and its data releases has been published in the Gaia Newsletter #17.
28/10/2021 ESA Archival Research visitor programme
To increase the scientific return from its space science missions, the European Space Agency (ESA) welcomes applications from scientists interested in pursuing research projects based on data publicly available in the ESA Space Science Archives.
The ESA Archival Research Visitor Programme is open to scientists at all career levels, affiliated with institutes in ESA Member States and Collaborating States. Early-career scientists (within 10 yeras of the PhD) are particularly encouraged to apply. Applications by PhD students are also welcome.
During their stay, visiting scientists will have access to archives and mission specialists for help with the retrieval, calibration, and analysis of archival data. In principle, all areas of space research covered by ESA science missions can be supported.
Residence lasts typically between one and three months, also distributed over multiple visits. Research projects can be carriedout at ESAC (Madrid, Spain) aand at ESTEC (Noordwijk, The Netherlands). To offset the expenses incurred by visitors, ESA covers travel costs from and to the home institution and provides support for lodging expenses and meals.
Applications received before 3 November 2021 will be considered for visits in spring/summer 2022.
For further details, please refer to the visitor programme webpages.
28/10/2021 Extended downtime of the Gaia Archive
Following the maintenance period to ESA servers planned on Saturday 30 October, the Gaia Archive will be down for an extended period, starting on Friday 29 October and lasting until Tuesday 2 November. The teams involved are doing their best to bring servers up earlier, but this cannot be guaranteed.
28/10/2021 Extended downtime for the Gaia Observation Forecast Tool
Following the maintenance period to ESA servers, the Gaia Observation Forecast Tool is expected to be offline between Friday 29 October 15:30 CEST until Tuesday 2 November 10:30 CET.
25/10/2021 Maintenance period to ESA servers planned
On Saturday 30 October 2021 a maintenance period to ESA servers is planned between 08:00 and 22:00 CEST. Sunday 31 October, any issues appearing will be fixed, so the service might be interrupted from time to time on this day as well.
In practice this means that the following services will be down: the Gaia Archive, all Gaia servers provided through the Gaia team at ESAC and all Gaia DPAC services (except for the content server, certain FTPs and the Gaia Cosmos web portals) will be down.
14/10/2021 Gaia Archive upgrade
On Monday 18 October, the Gaia Archive will be down for maintenance between 10:00 and 13:00 CEST, which will allow to upgrade the Gaia Archive to version 2.13. More information on the new release will become available from the release notes after the Gaia Archive comes back online.
14/10/2021 Updates to the Gaia DR3 pages
Find an extended summary of the contents expected for Gaia Data Release 3 here. The overview page for Gaia Data Release 3 is online as well and will, similar to the overview pages for other releases, lead you to the main information for the release. Both pages will receive updates from time to time, when more information on the release becomes available. Be sure to check them from time to time for the most up to date information on Gaia DR3.
23/09/2021 Gaia's latest newsletter is out
Gaia newsletter issue 16 has been sent out. Gaia newsletter provide you with a compilation of the news over a past period, to ensure you do not miss out on updates on our Gaia data releases, and on stories and news that were published on Gaia Cosmos.
23/09/2021 Vacancy for a postdoc in the GaiaUnlimited Project
A vacancy for a post-doctoral research position opens up at the University of Torino in Italy to work on the GaiaUnlimited Project. More information on this position can be found from the Torino website. Deadline for the application is 1 November 2021.
30/08/2021 Vacancies for Research Fellowships in Space Science
Today the opportunities for Research Fellowships in Space Science were announced at the ESA Careers website. Approximately 12 ESA Fellowships will be offered this year in Space Science. Deadline for applications is 27 September 2021. Check out the opportunities!
25/08/2021 Gravitational Waves and the GaiaX Alert stream experiment
Interested in Gravitational Waves? Gaia intends to help out with the follow up of the Gravitational Wave triggers. An experiment with a dedicated GaiaX Alert stream will be started on 1 September 2021 and last four weeks. Find the full news item with all details here.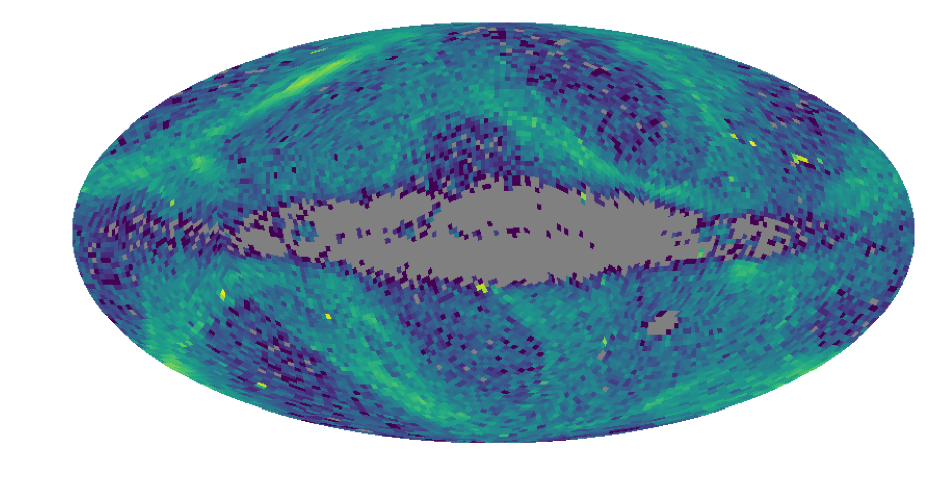 19/07/2021 Gaia symposium at the EAS meeting
At the EAS meeting in June an extensive preview of Gaia Data Release 3 was given at the Gaia symposium. Slides of the presentations given at this symposium can be found here.
12/07/2021 Maintenance to FTPs
On Tuesday 13 July between 08:00 and 09:00 CEST maintenance is planned to our Gaia FTPs. Both DPAC FTPs and the Gaia_Public_Data FTP containing the auxiliary data are affected.
12/07/2021 Star Clusters: the Gaia Revolution
On 5-7 October 2021, the EU Cost Action MW-Gaia will organise the online workshop: "Star Clusters: the Gaia revolution". The joint WG1/WG2 workshop will cover various topics such as stellar association, open clusters in the Milky Way disc, globular clusters and streams in the halo, as well as synergies between Gaia and other missions and observational campaign. Registration and abstract submission are open now. More information on this workshop can be found from the conference website.
28/06/2021 Gaia collection at the ESA space on demand shop
From today a collection inspired on Gaia can be found from the ESA space on demand shop. As the Gaia Symposium kicks off at the virtual EAS 2021 meeting, all stargazers are invited to check out the stellar designs inspired by Gaia data. There is a shop-wide 15% discount until 30 June!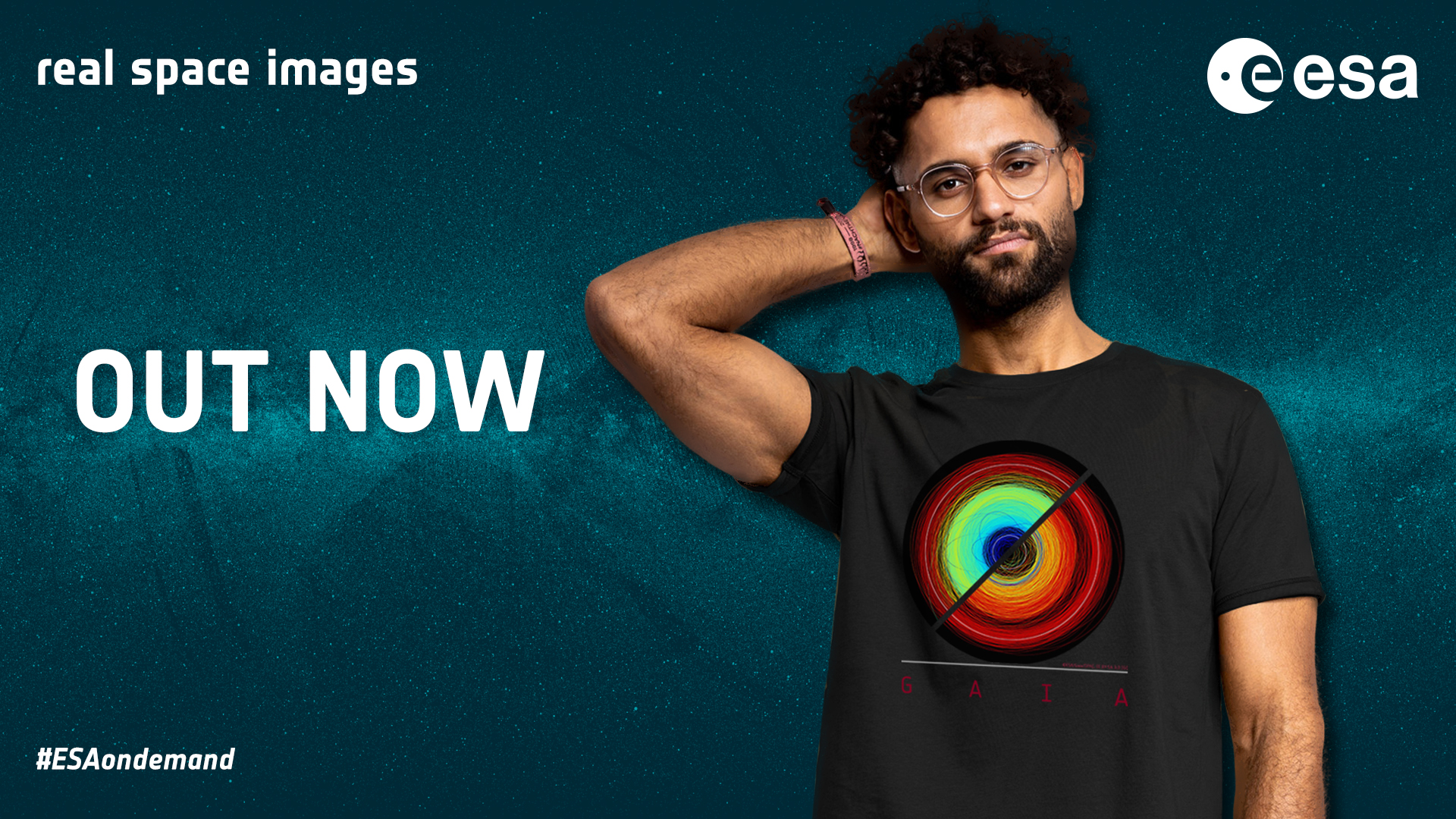 28/06/2021 European Astronomical Society's annual meeting kicks off
Today the EAS annual meeting kicks off. When interested in science with Gaia Early Data Release 3 and a look ahead towards Gaia's full Data Release 3, check out Symposium 15.
15/06/2021 Gaia EDR3 extinction law
A set of coefficients which allow the computation of the Gaia EDR3 extinction law is provided here along with information on the computation.
11/06/2021 Gaia EDR3 known issue on G-band corrections
A new known issue with a clarification on the G-band corrections for Gaia Early Data Release 3 has been published today. A corrigendum to the Gaia EDR3 main release paper can be found from the Gaia EDR3 papers page as well.
08/06/2021 Postdoctoral position at the Astrophysical Observatory of Turin
A 2 + 1 year postdoc at the Astrophysical Observatory of Turin is available for someone interested to become part of the GaiaUnlimited project, a project which aims to develop the Gaia survey selection function. More information can be found here.
20/05/2021 Downtime of some DPAC services has been fixed now
An unexpected downtime affected some of our DPAC services. The issue is fixed now and DPAC services can be reached again. Some emails to DPAC mailing lists might have been delayed.
21/04/2021 Postdoctoral research position in Heidelberg
Postdoctoral research position open on Gaia data analysis at the Max Planck Institute for Astronomy in Heidelberg. More info here.
10/03/2021 Gaia EDR3 crossmatch tables released
The remaining crossmatch tables: GSC 2.3, APASS dr9, RAVE dr5, TMASS PSC XSC, and allWISE are now all available from the Gaia Archive. They are also available from the bulk download section. The data release documentation has been updated accordingly. Make sure to get the most up to date version from our documentation pages.
08/03/2021 Gaia-TESS collaboration kicks off
TESS (Transiting Exoplanet Survey Satellite) is a NASA space mission surveying nearby bright stars in search of extrasolar planets, pushing ahead the fast-growing and exciting study of planets outside our solar system. TESS finds planets that cross our line of sight to their host stars, causing a periodic dimming of the observed light of the system. TESS is issuing a monthly list of newly discovered candidates of transiting exoplanets. However, TESS angular resolution allows light of each target star to be blended with the light from nearby sources. Therefore, follow-up photometric observations are required in order to exclude apparent transits caused by blending with nearby eclipsing binary stars, before further confirmation observations should be performed.
The Gaia mission has been accumulating brightness measurements of billions of stars, with a high angular resolution, producing distinct brightness time series for all sources whose light might be blended with the TESS planet-host candidate. Therefore, Gaia can quickly identify false positive candidates and even confirm true planets in some cases, synergistically combining the capabilities of two of the astronomical space flagships of the USA and Europe – TESS and Gaia.
The analysis of the Gaia relevant data is done at Tel Aviv University by Aviad Panahi, Tsevi Mazeh and Shay Zucker as members of the Gaia DPAC/CU7 team, and the results are reported to the TESS Quick Look Pipeline manager at MIT and TESS Follow-up Observing Program Working Group (TFOPWG) coordinator.
03/02/2021 Lodewijk Woltjer Lecture for Amina Helmi
The European Astronomical Society (EAS) announced yesterday that the 2021 Lodewijk Woltjer Lecture has been awarded to Prof. Amina Helmi of the University of Groningen for advancing the understanding of how the Milky Way assembled using dynamical simulations combined with Gaia observations of distances, velocities, ages and chemical abundances of stars. Amina Helmi is a member of the Gaia Data Processing and Analysis Consortium and plays a role in the validation of the Gaia data.
03/02/2021 New release of the Gaia Data Release Documentation
Today a new release of the data release documentation for Gaia EDR3 was published, in anticipation of the release of the second part of the cross-match tables, which is expected very soon now.
16/02/2021 EAS meeting 2021 - Gaia: The (2) Billion Star Galaxy Census: The Science of EDR3 and the promise of DR3
Registration and abstract submission is now open for the EAS 2021 meeting 28 June - 2 July 2021. As part of the EAS meeting, a two day MW-Gaia / GREAT/ Gaia Symposium will be held on 28-29 June 2021. The programme focuses on science highlights from Gaia EDR3, a status overview on Gaia / Gaia Archive / MW-Gaia / Gaia Unlimited and ground-based synergies with Gaia. As in previous years the programme will consist largely of contributed talks. You are encouraged to submit your abstract (submit to Symposium S15) for the meeting with abstracts from early stage researchers especially welcome. Abstract deadline is 2 March 2021.
08/02/2021 ESA YGT opportunities
ESA has announced its new Young Graduate Traineeship (YGT) opportunities. Among the list of 2021 YGT opportunities, one position focuses on the Gaia mission, and more details on this specific position can be found here.
22/01/2021 Some DPAC services will be down Tuesday morning
Due to some upgrade to the systems, on Tuesday morning between 09:30 and 12:30 CET, some of the Gaia DPAC services will be down: SVN, Nexus, MDB explorer and MDB dictionary tool. This downtime does not extend to the other Gaia DPAC services.
15/01/2021 Datalink functionality down
Due to maintenance to some of our servers, the datalink functionality to retrieve lightcurves from the Gaia Archive is down at the moment. We are working to get things up as soon as possible. UPDATE: Datalink is back up.
Selection of some interesting news from past years
18/12/2020 Grand Prize 2020 for Gaia
At its last session on 25 September, the Air and Space Academy (AAE) has awarded its Grand Prize 2020 to Anthony Brown, astronomer at the Leiden Observatory, and Vincent Poinsignon, Gaia satellite project manager at Airbus Defence & Space, for their decisive contribution to the success of the scientific space mission of the Gaia satellite.
03/12/2020 Gaia Early Data Release 3 online now!
Today at 12:00 CET, the Gaia Collaboration released its Gaia Early Data Release 3 catalogue. If you are interested to follow up on some of the events, which are still ongoing, check out our events page. More information on the release can be found from the Gaia Early Data Release 3 overview page. Some stories highlighting the release have been published here.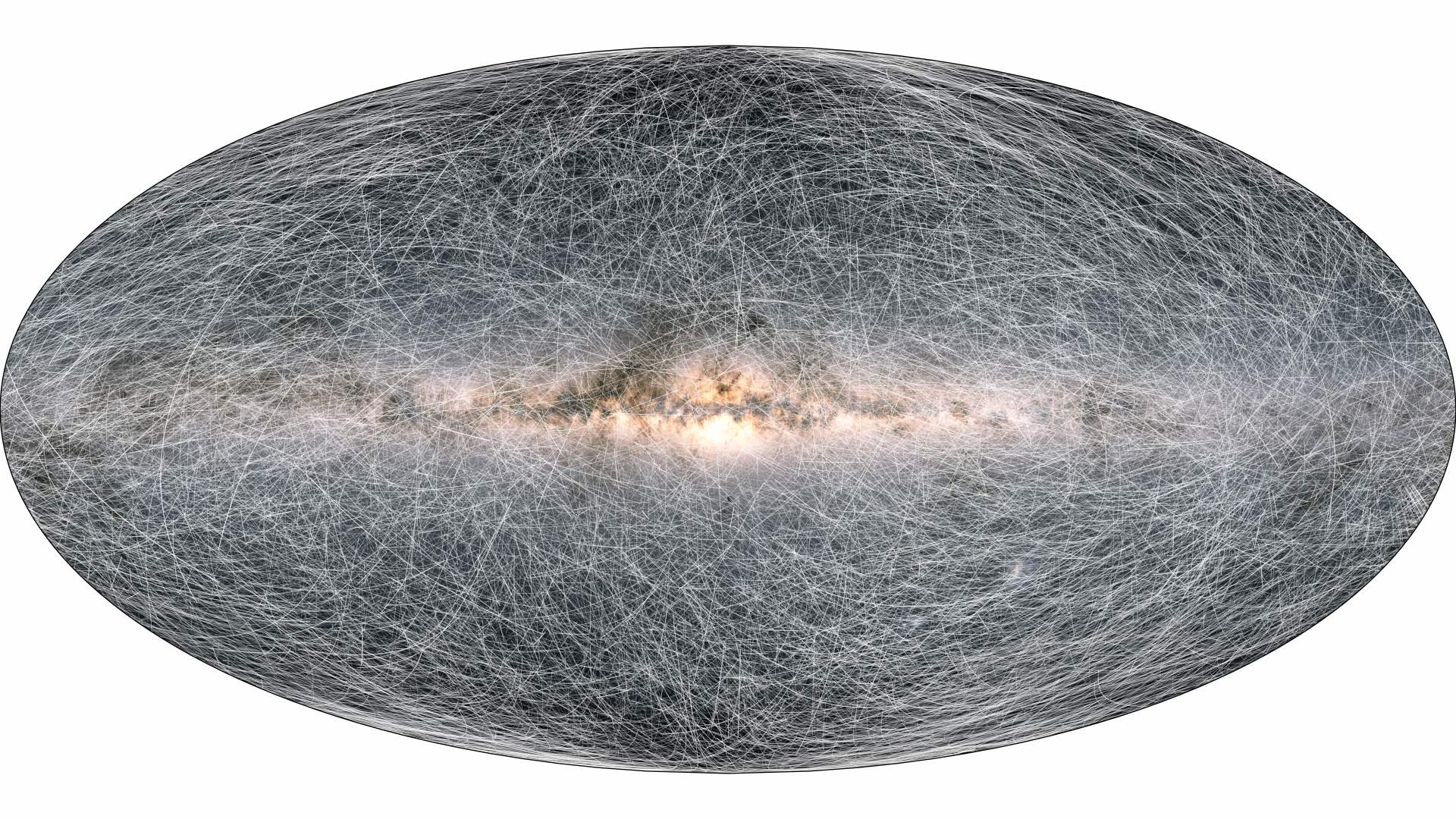 26/11/2020 Announcement of Gaia EDR3 events
Gaia DPAC and ESA Gaia teams are happy to announce the release of Gaia EDR3 on 3 December 2020. Gaia DPAC organises virtual events in many languages and with different formats, ranging from press briefings, scientific presentations to public outreach talks. Have a look at this webpage for the complete overview.
18/11/2020 Gaia EDR3 source code
Some source code accompanies the Gaia EDR3 papers. The description of the code and info on where to find the code is available from this page.
02/11/2020 International Astronomical Union - Focus meeting 7
At the IAU General Assembly XXXI in Busan, Rep. of Korea, a focus meeting will be held on "Astrometry for 21st century astronomy". The IAU General Assembly will take place from 16 to 27 August 2021. The precise dates for the Focus Meeting 7 will be announced later.
29/10/2020 Gaia EDR3 passbands
To allow the scientific community to prepare, the Gaia EDR3 passbands are shared in advance of the Gaia Early Data Release 3, which is expected to go public on 3 December 2020 at 12:00 CET.
20/10/2020 Lennart Lindegren and Jackie Faherty awarded prizes for dynamical astronomy
We are pleased to announce that Lennart Lindegren and Jackie Faherty were awarded prizes by the American Astronomical Society (AAS) Division on Dynamical Astronomy (DDA). Lennart was awarded the 2020 Dirk Brouwer Career Award, and Jackie Faherty won the 2020 Vera Rubin Early Career Prize. Find here more information on the prizes and this news.
07/09/2020 Gaia EDR3 release date fixed
We have fixed the Gaia EDR3 release date to 3 December 2020 (at 12:00 CET). All data has been produced and the validation is currently underway. The contents of Gaia EDR3 can be found from this page and an overview page will provide further details of the release as it becomes available. Although the pandemic continues to complicate and slow down the progress toward Gaia DR3, the release is expected to take place during the first half of 2022. An overview of the contents of Gaia DR3 can be found from the data release scenario page.
19/08/2020 Podcast with Anthony Brown
Find here a podcast interview with our Gaia Data Processing and Analysis Consortium chair: Anthony Brown.
07/05/2020 Gaps in Gaia DR2 data
A description and overview of gaps in the data stream that underlies the Gaia DR2 data products can be found here.
25/04/2020 Gaia DR2 - second anniversary
Today the Gaia Mission celebrates the second anniversary of Gaia Data Release 2. The Gaia catalogues have been embraced by many scientists across the world. Today, we are proud of the many papers that appeared using our latest release, Gaia DR2. In the past 2 years, almost 3000 refereed papers based on Gaia Data Release 2 have been published. That amounts on average to 4 papers per day. Thank you for using our data with so much enthusiasm! In the meantime, ESA Gaia teams and Gaia DPAC are continuously working towards next data releases. Keep posted with our Gaia newsletter of upcoming releases.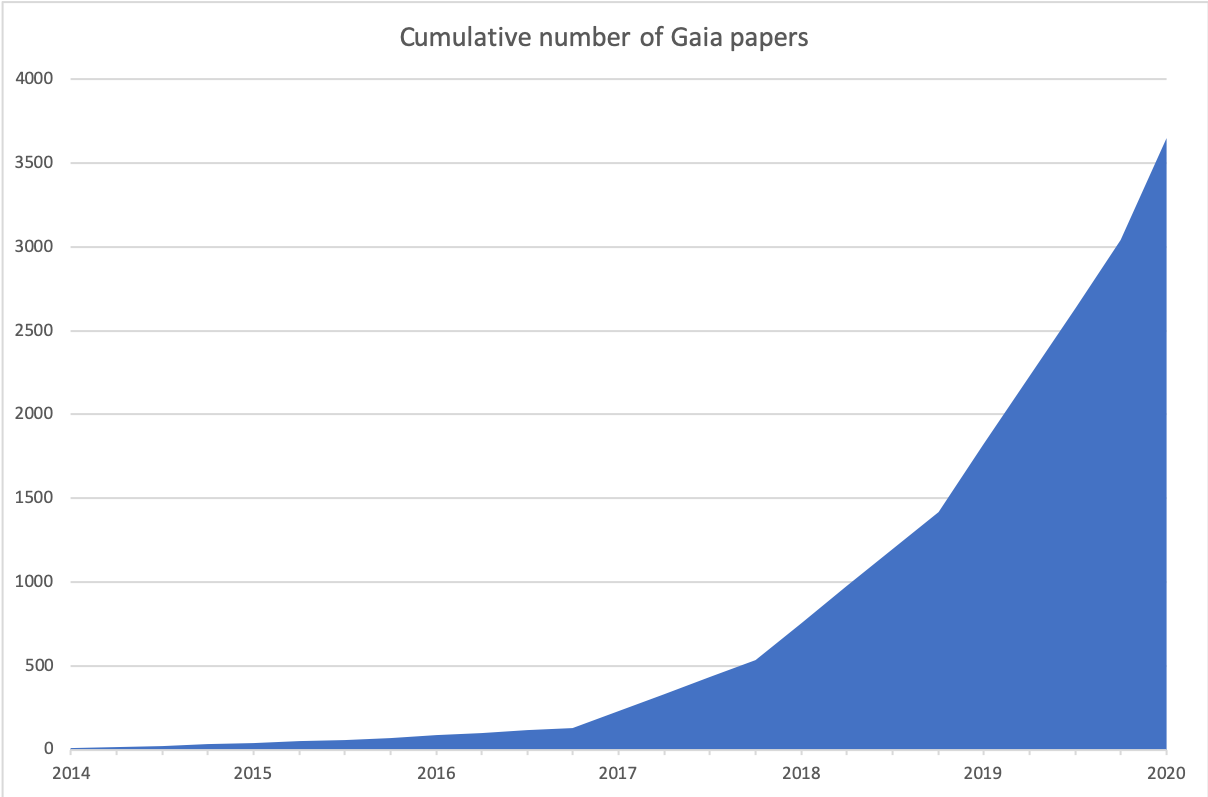 Gaia's first release came out on 14 September 2016. On 25 April 2018, the Gaia Collaboration published its second date release.
06/03/2020 Gaia's latest science stories
Milky Way's warp caused by Galactic collision, Gaia suggests: Astronomers have pondered for years why our galaxy, the Milky Way, is warped. Data from ESA's star-mapping satellite Gaia suggest the distortion might be caused by an ongoing collision with another, smaller, galaxy, which sends ripples through the galactic disc like a rock thrown into water. Further reading here.
Global Gaia campaign reveals secrets of stellar pair: A 500-day global observation campaign spearheaded more than three years ago by ESA's galaxy-mapping powerhouse Gaia has provided unprecedented insights into the binary system of stars that caused an unusual brightening of an even more distant star. Further reading here.
12/12/2019 Sampling of the Gaia scanning law now available
Today the sampling of the Gaia scanning law over the 22 month time period covered by the Gaia Data Release 2, including the Ecliptic Pole Scanning at the begin of the mission, is made available from the Gaia Auxiliary Data webpage. Note that this is the commanded attitude of the spacecraft, the actual attitude could deviate from it by up to about 30 arcsec. Find more details here.
Below you can see a visualisation of how Gaia scanned the sky during its first 14 months of operations, so for the time period covered by Gaia Data Release1.
09/12/2019 Release of the Gaia DR2 primer
The Gaia Helpdesk is happy to announce the release of the Gaia DR2 primer "Everything you wish you had known before you started working with Gaia Data Release 2". This primer collects all information, tips and tricks, pitfalls, caveats, and recommendations relevant to Gaia's second data release in one place and provides pointers to where more detailed information can be found. It is aimed at astronomers interested in using Gaia DR2 data, including undergraduates and PhD students.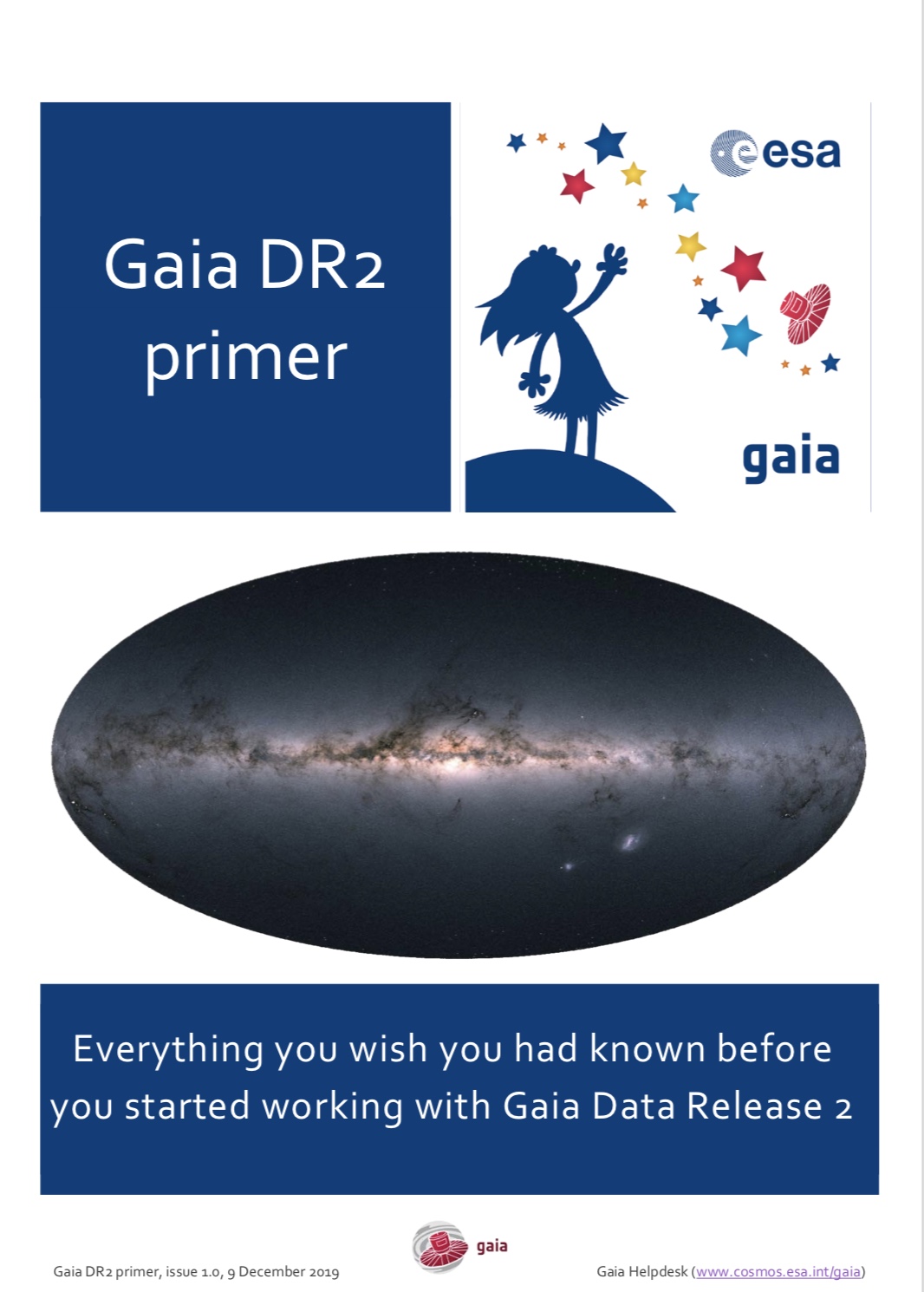 24/10/2019 Gaia astronomical revolution
The Gaia Data Release 2 catalogues has been used extensively by astronomers across the world. About 3 to 4 papers appear per day based on the Gaia DR2 catalogue, touching many different topics.
26/09/2019 Update to the Gaia data release scenario
Data processing toward Gaia (E)DR3 continues to progress within the announced schedule. However, to ensure sufficient quality of the quasars and extended objects results, an additional processing run has to be scheduled moving their outcome from Gaia EDR3 to Gaia DR3. Another modification concerns a new data product. A pencil beam survey with (integrated) epoch photometry of all sources (variable and non-variable) will be added to Gaia DR3. The selected field is centred on the Andromeda Galaxy. The cone with 5.5 degree radius contains in total about 1 million sources both in M31 and the Milky Way. In order not to impact the release schedule, only a limited amount of explicit validation will be done on the pencil beam epoch photometry.
28/08/2019 Gaia untangles the starry strings of the Milky Way
A new story was published today discussing science findings from Gaia's second data release: "Gaia untangles the starry strings of the Milky Way".
22/08/2019 Gaia DR2 known issue
An update to the Gaia DR2 known issues page became available today, discussing systematic effects in the Gaia DR2 parallaxes for very bright stars.
17/07/2019 Gaia moves into mission extension
Yesterday a major manoeuvre took place to ensure Gaia would keep out of Earth's shadow for the coming years. This manoeuvre, called the Whitehead Eclipse Avoidance Manoeuvre, also marks the transition of the Gaia mission into its first mission extension. Congratulations to the Gaia team at ESOC for the great achievement yesterday!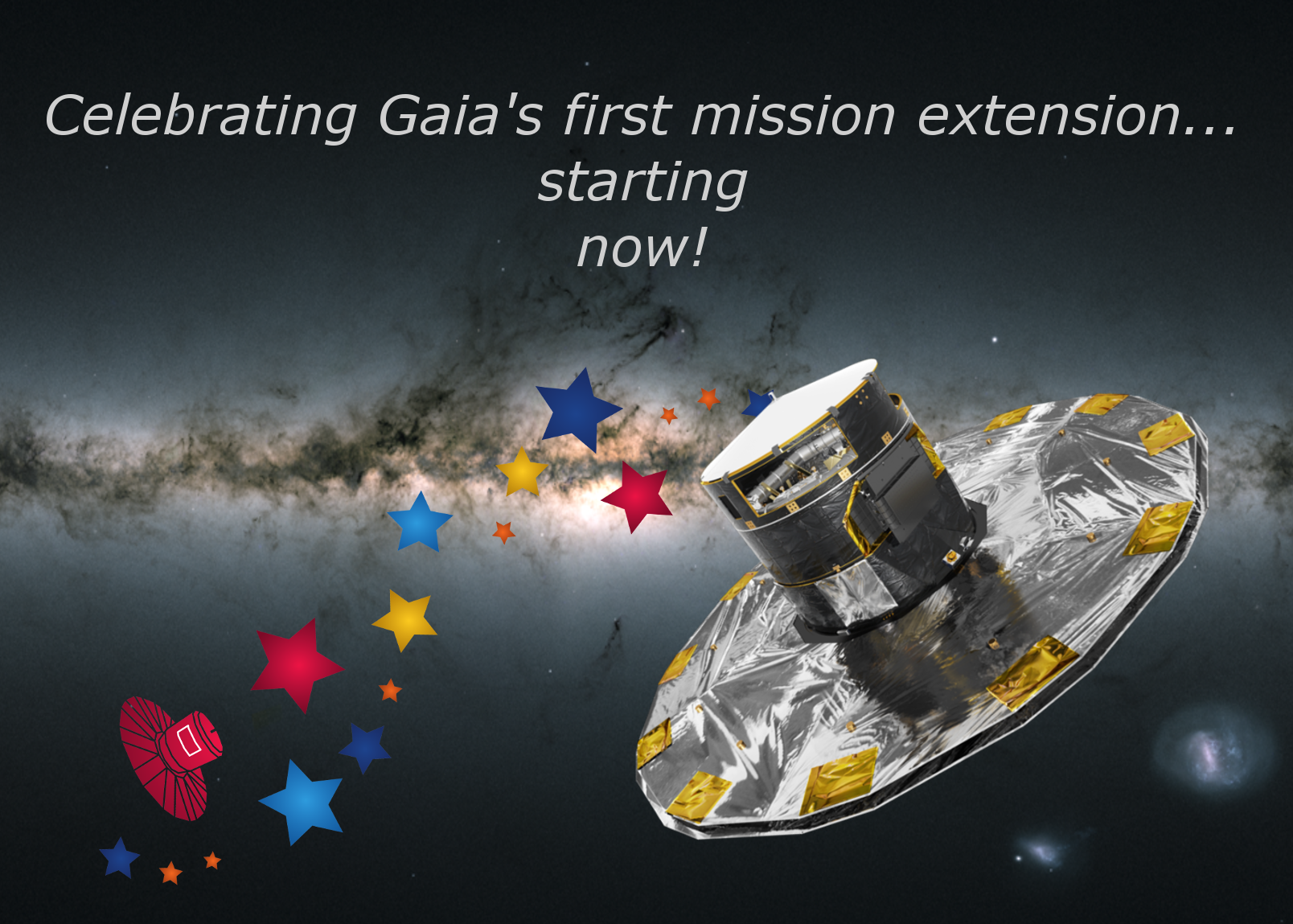 24/06/2019 NWO Spinoza prize for our Gaia DPAC member Amina Helmi
The NWO Spinoza Prize, which is the highest award in Dutch science, was awarded to several researchers working in the Netherlands who belong to the absolute top of science and have done groundbreaking research. Amina Helmi is one of the NWO Spinoza Laureates for her work on the Dynamics, Structure and Formation of the Milky Way at the Kapteyn Institute of the University of Groningen. She is part of Coordination Unit 9 in the Gaia Data Processing and Analysis Consortium and participates in the validation of the Gaia data.
23/05/2019 Lorenzoni Prize 2019 for Gaia DPAC member Eloisa Poggio
The Lorenzoni Prize is an award instituted by the Societa' Astronomica Italiana (SAIt) with the sponsorship of "Officina Stellare" (an Italian manufacturing company in the field of design and construction of telescopes and precision opto-mechanical instrumentation for professional applications for scientific research, aerospace and defense) to reward the best scientific article published by a young researcher in the last 3 years.
This year the Lorenzoni Prize was won by Eloisa Poggio, a young researcher that has published the paper "The Galactic warp revealed by Gaia DR2 kinematics". This paper using Gaia DR2 data reveals that the warp of the Milky Way is a gravitationally induced phenomenon. She was awarded with her prize during the SAIt national meeting that was held in Rome on 16 May 2019.
25/04/2019 Geographic contributions to DPAC
Today marks the first birthday of our Gaia Data Release 2, a data release that truly changed our view of the Milky Way. We'd like to celebrate this day with a special thank you to all the people involved in all stages of Gaia's life: from initial proposal, to gathering interest, to design and building and actual operating of the spacecraft. From getting the data down, checking the health of the data, to processing the raw data into a scientifically usable format and then validating to make sure the data is truly that great!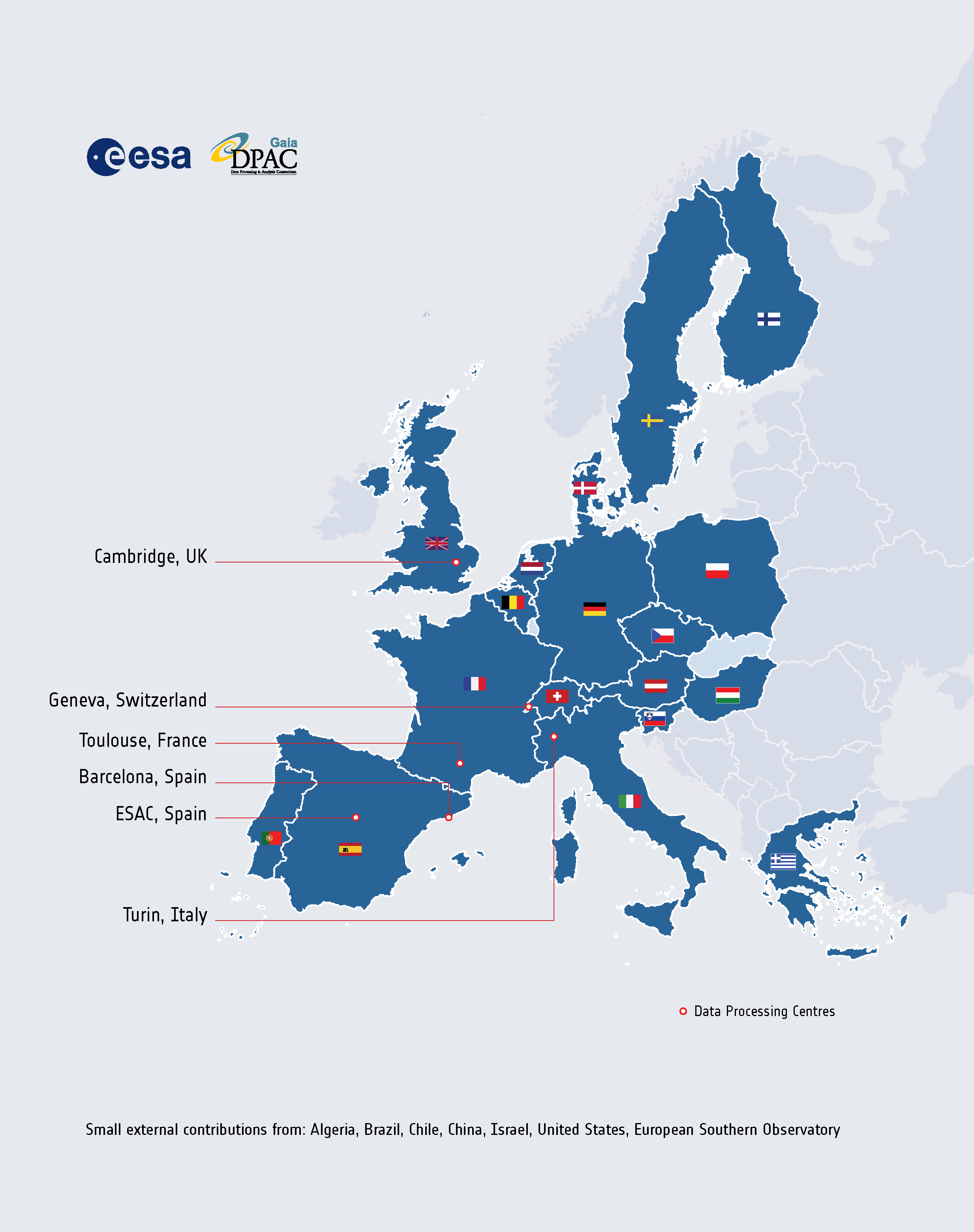 In the image released today you can see the geographic contributions to the Gaia Data Processing and Analysis Consortium. It shows the countries where the people in DPAC are working. Read further on Gaia DPAC and its contribution to Gaia Data Release 2 in our newest story available here.
18/04/2019 Summary of the 53rd ESLAB symposium
From 8-12 April 2019, the 53rd ESLAB symposium took place at ESTEC, The Netherlands. A summary of the results shown at the symposium can be found here.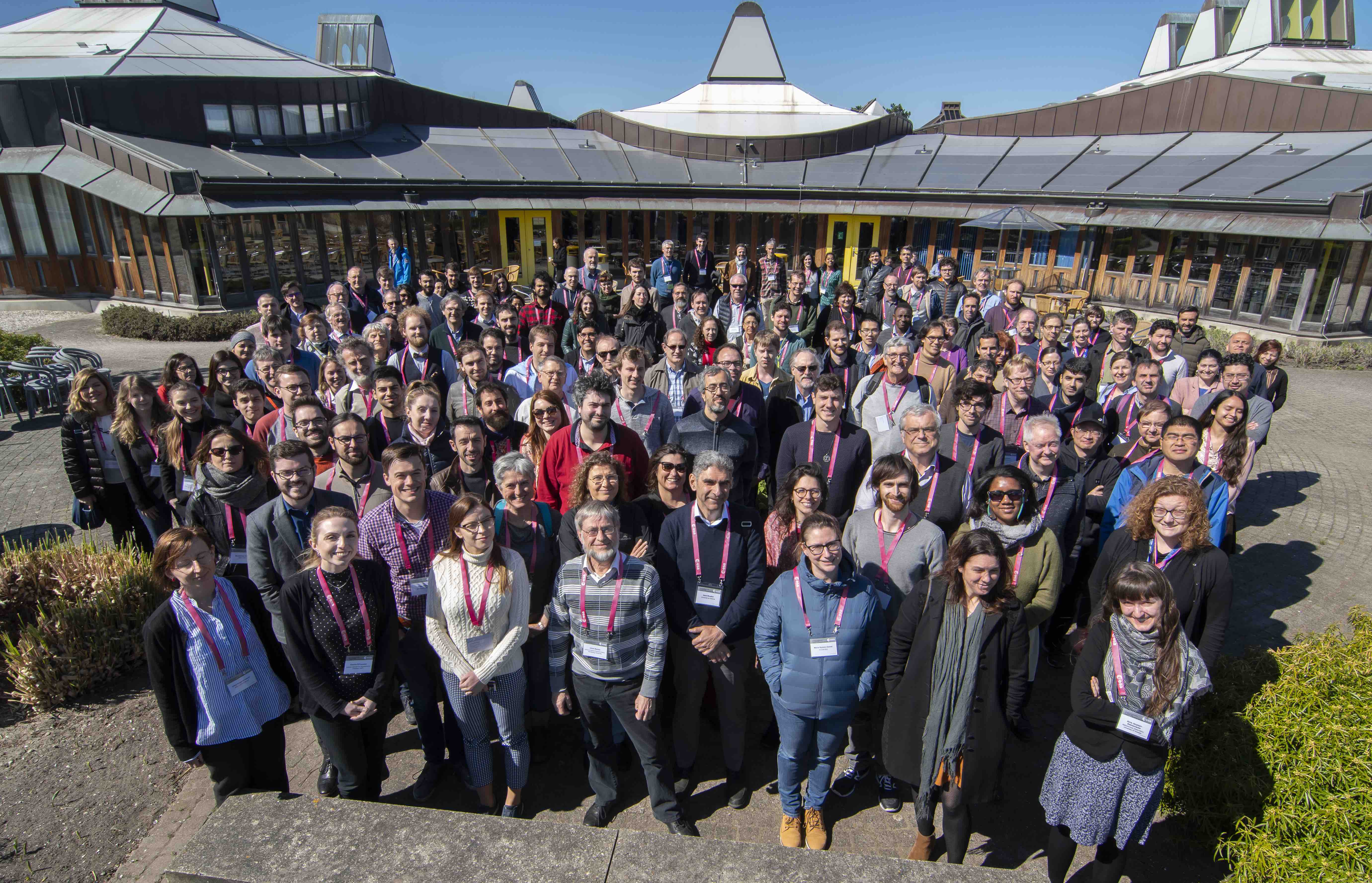 07/04/2019 Rethinking everything we know about star clusters
Recently an overview article appeared on ESA Science & Technology discussing the role of Gaia in our knowledge of star clusters. By studying stellar clusters, Gaia reveals much about the formation and evolution of stars in our surroundings. Read the full article here.
22/02/2019 Update to the Gaia DR2 known issues
Today an update to the Gaia DR2 known issues was published discussing Gaia DR2 photometry. We advise you to read through this topic if you use Gaia DR2 photometry.
31/01/2019 Update to Gaia DR2 known issues page on radial velocities
Today on ArXiv a paper appeared by Boubert et al. describing potential contamination of radial velocities in crowded regions. A summary has been added to our Gaia DR2 Known Issues page, along with links to the paper and the accompanying data. The page also describes other topics like astrometry and crossmatches, and complements the Gaia DR2 data release documentation.
29/01/2019 Gaia Data Release 3 split into two parts
The Gaia data processing toward Gaia DR3 is progressing at full speed. Although the schedule has stabilised, there are several uncertainties as many elements of the pipelines will see the real data in an operational environment for the first time. Taking the uncertainties into account brought the schedule of the next release toward the end of the earlier announced period of the first half of 2021.
To mitigate the impact on research, the Gaia DR3 will be split into two releases. This way, data that is ready earlier, will be released earlier. The early release, Gaia EDR3, contains astrometry and (integrated) photometry i.e. positions, parallaxes, proper motions, G-band fluxes as well as integrated red- (RP) and blue-band (BP) fluxes, all based on 34 months of data resulting in better accuracy with respect to Gaia DR2. First results for a predefined list of quasars and extended objects may also be included already in the early release. Gaia EDR3 will take place in Q3 of 2020.
Gaia DR3, which is anticipated to take place during the second half of 2021, will supersede Gaia EDR3. This means that the source list and any data published in Gaia EDR3 will not change, but is simply copied to Gaia DR3. Therefore Gaia DR3 is based on the same 34 months of mission data as for Gaia EDR3. The additional products include:
- radial velocities (significantly more due to fainter magnitude limit),
- BP/RP/RVS spectra (new products),
- Solar system data (significantly more sources included),
- variability information (significantly more objects due to longer time interval),
- results for non-single stars (new products), and
- astrophysical parameters (based on spectra).
The final inclusion of the products into Gaia DR3, as well as Gaia EDR3, is subject to successful validation.
29/12/2018 Movement of tiny galaxies surrounding the Milky Way
New animation shows the movement of tiny galaxies surrounding the Milky Way as described in a recent story. An interactive version is available here.
19/12/2018 Reward for Gaia and Anthony Brown
Our Gaia DPAC Chair Anthony Brown is recognised by Nature as one of the 10 people who mattered in 2018. This is a special recognition for Anthony, who keeps the Consortium moving forward to get the data from our Gaia mission out to the community. Read the article here
17/12/2018 Video release: the universe of Gaia
Gaia was launched 19 December 2013 and has been scanning the sky ever since. Our second data release, published this April, provided scientists with an extraordinary data set to investigate the formation and evolution history of our Milky Way. Hundreds of scientific studies were performed since, with new papers coming out almost every day.
Video credits: ESA/CNES/Arianespace; ESA/Gaia/DPAC; Gaia Sky / S. Jordan / T. Sagristà; Kppelman, Villalobos and Helmi; Marchetti et al. 2018; NASA/ESA/Hubble; ESO, M. Kornmesser, L. Calçada
14/11/2018 Gaia mission extension approved
Today the ESA Science Programme Committee (SPC) confirmed the Gaia mission extension for mid-2019 to end of 2020 and has given an indicative extension for up to end of 2022. More information can be found here.
02/10/2018: Gaia spots stars flying between galaxies
A team of astronomers using Gaia Data Release 2 looked for high-velocity stars being kicked out of the Milky Way were surprised to find stars instead sprinting inwards – perhaps from another galaxy. Read the story here.
19/09/2018 Gaia hints at our Galaxy's turbulent life
Research using our Gaia DR2 data has shown our Milky Way galaxy is still enduring the effects of a near collision that set millions of stars moving like ripples on a pond. Read the story here.
27/08/2018 Gaia DR2 Known Issues
A new page dedicated to discuss some known issues with the Gaia DR2 data is available here. These cover issues that are important for the users to be aware of but that were only discovered after the release of the data and the documentation. Keep an eye out for the page as newly found issues will be published there when needed.
22/08/2018 Infant exoplanet weighed by Hipparcos and Gaia
An article published in Nature Astronomy discusses the use of Gaia Data Release 2 in combination with Hipparcos data to estimate the mass of the young exoplanet Beta Pictoris b through the astrometric motion of its host star. Read more here.
17/08/2018 A&A special edition on Gaia Data Release 2 out
The A&A special edition on Gaia Data Release 2 is now out and can be found here. Gaia DR2 papers are also summarised on this website with added links to access the papers.
25/04/2018 Gaia DR2 release day
Today we released our our second batch of data. Many thanks to all the work of the people involved in Gaia!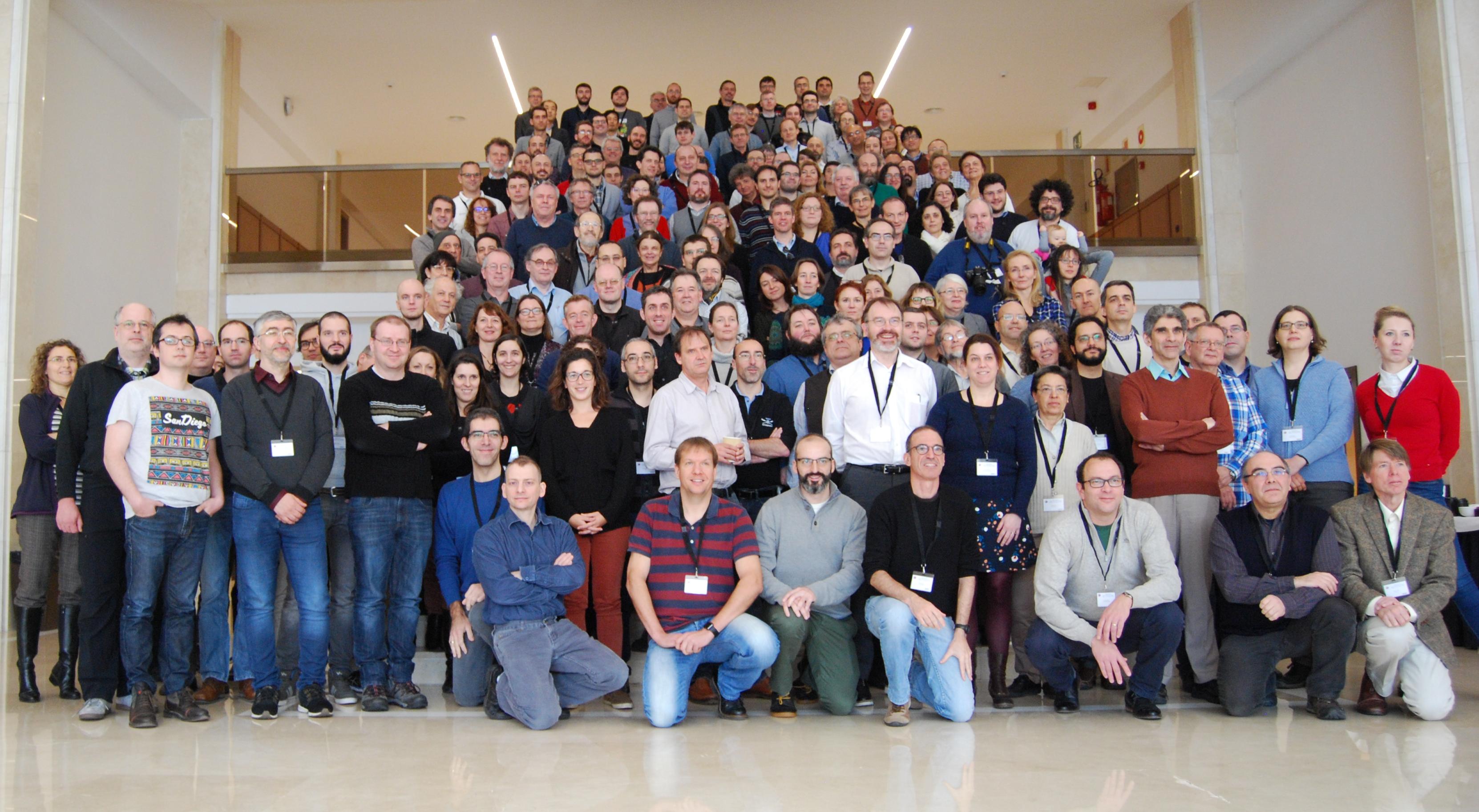 Information on the papers describing the data processing and the science potential of Gaia DR2 can be found here. Now there are some in-depth stories on the data release are available, as well as a guide to scientists to help you get up to speed with using Gaia DR2.
Many images and stories were released today: Gaia creates richest map of our Galaxy and beyond, Gaia's sky in colour, Gaia's Hertzsprung-Russel diagram, Cosmic scales covered by Gaia's second data release, Large Magellanic Cloud, Small Magellanic Cloud, Gaia's view of more than 14000 asteroids, Gaia's globular clusters and dwarf galaxies, Gaia's globular clusters and dwarf galaxies - with orbits, Gaia's new map of star density, the Galactic sensus takes shape, Rotation of the Large Magellanic Cloud. Many more are expected from the science with Gaia data release 2.
Make sure to watch the 360 degrees Gaia first sky map in colour with your smartphone and Google cardboard!
20/04/2018 Gaia DR2 media kit available now
The media kit for our second Gaia data release is now available. Today also two stories were published on the results from Gaia data release 1. Read about Gaia's surprising discoveries: from the Sun's neighbourhood to the distant universe and Gaia's surprising discoveries: scrutinising the Milky Way.
14/04/2014 Gaia tops 100 billion star transits
Today the Gaia main database indicated that we topped 100 billion star transits through the focal plane. With celebrate this event with a dedicated image of the week. An overview of the total amount of observations taken is available on this page.
05/04/2018 Precise object counts for Gaia Data Release 2
Ever wondered how many sources we will release exactly in Gaia DR2? No need to keep guessing, exact object counts were just released here. More information can also be found in the news item by ESA Science & Technology.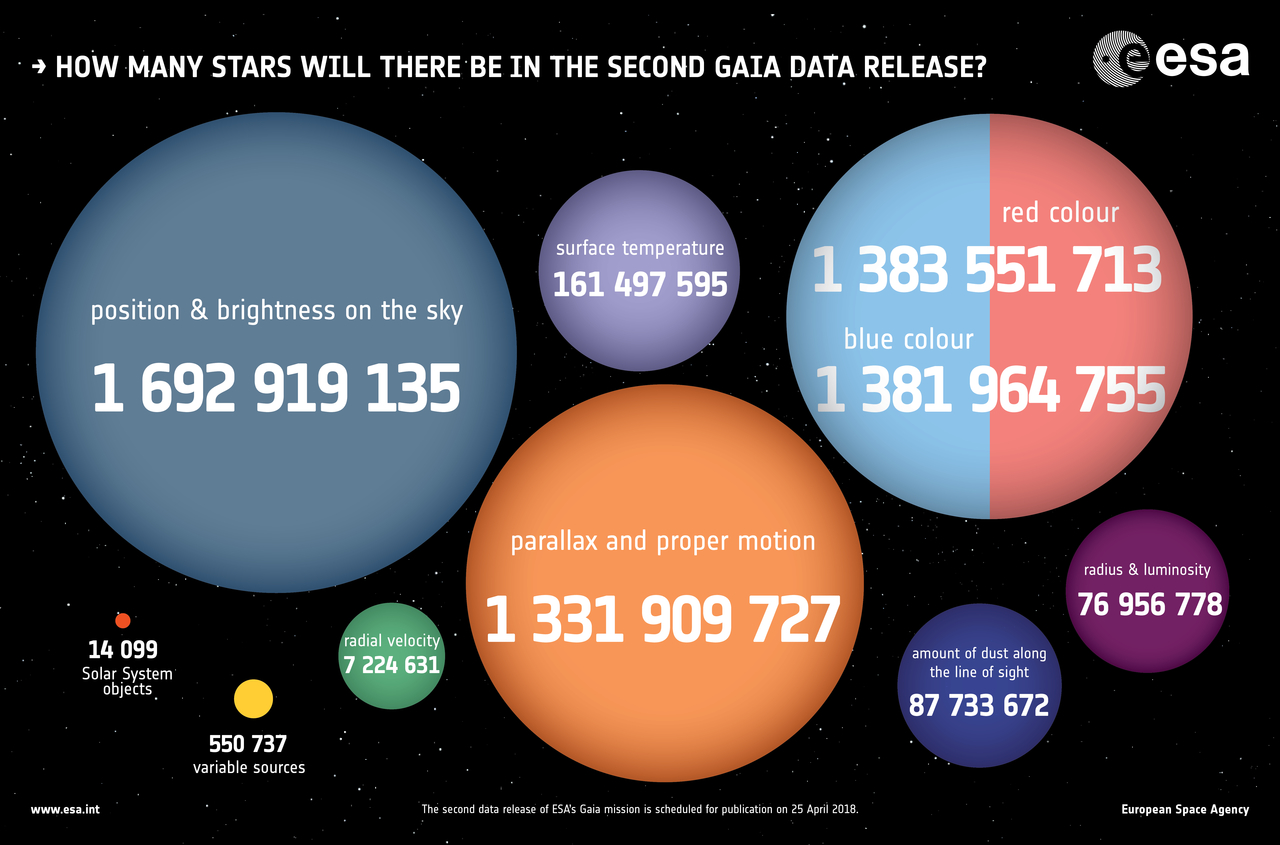 03/04/2018 The cat in Orion...
What do you seen when looking at this week's Space Science Image of the Week? A cat, a fox or even a shark?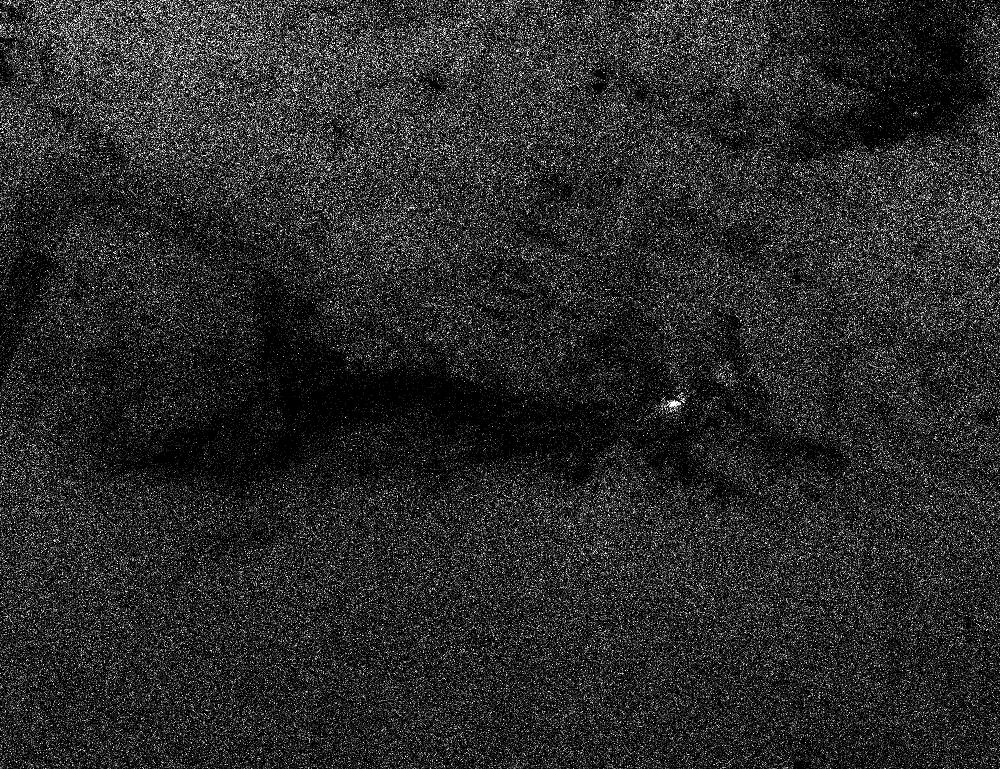 21/03/2018 Gaia status update
Last month, ESA's Gaia satellite experienced a technical anomaly followed by a 'safe mode' event. After thorough examination, the spacecraft was successfully recovered and resumed normal scientific operations, while the mission team keeps investigating the exact cause of the anomaly. More information can be found here.
16/03/2018 Latest releases of GOG and GUMS
Gaia Object Generator 18 is now available also in HDF5 through this web page. Also a new version of the Gaia Universe Model Snapshot (GUMS-18) is now available from OBSPM. More information on Gaia tools can be found here.
16/03/2018 Release of the draft Gaia DR2 data model and passbands
To help scientists prepare for our second data release, a draft of the Gaia DR2 data model is provided for download along with some updates on the upcoming release. Available for download as well are our Gaia DR2 passbands. These are featured in our image of the week.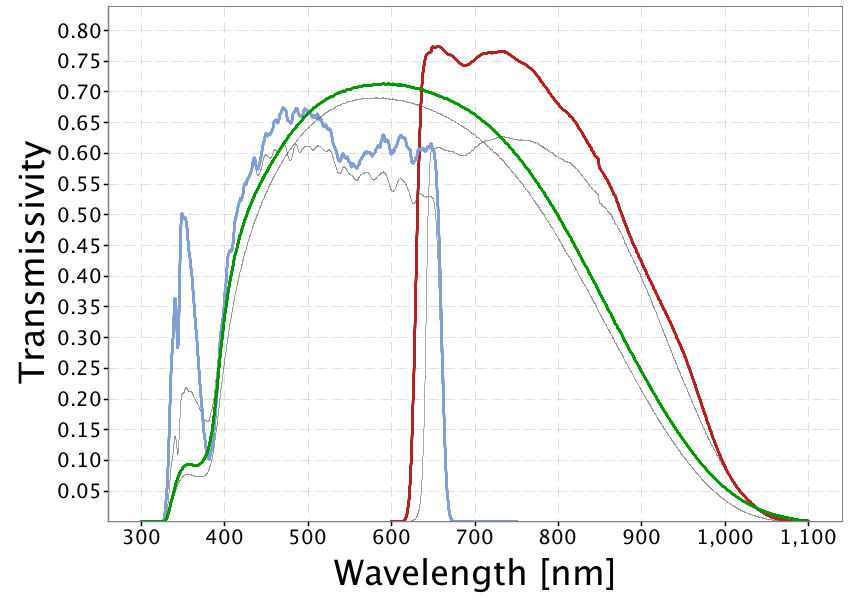 29/11/2017 Visualisation of a selection of asteroids detected by Gaia
Coordination Unit 4 of the Gaia Data Processing and Analysis Consortium is responsible for the processing of non-single stars, Solar System objects and extended objects. Gaia Data Release 2 will contain epoch astrometry for more than 13,000 known asteroids. The visualisation of these asteroids as detected by Gaia has just been published by ESA Science & Technology.
17/11/2017 How do you find a star cluster?
On 15 November a story was published on the ESA Science & Technology website called "How do you find a star cluster? Easy, simply count the stars". A story on the discovery of the first Gaia cluster: Gaia 1.
02/10/2017 Extra stars to help out the Triton occultation campaign
In order to facilitate earlier conducted Triton campaigns from September, we provide preliminary astrometry for an additional 334 stars available for download through the links below:
When using these data, please follow the acknowledgment and citation guidelines as given here.
Good luck with the observations!
30/09/2017 Gaia mission helps with Triton occultation observations
On Thursday 5 October an important and rare astronomical event will take place: Triton will be occulting a star (called UCAC4 410-143659 or GaiaDR2 2610107907030969600). This stellar occultation will be visible from Europe across the Atlantic to the USA. A predicted occultation path has been computed using the preliminary Gaia DR2 position and proper motion for this star.
The Triton position can, however, still be improved. In order to maximise the scientific output of the occultation event, we have decided to release astrometry for 119 stars in the field surrounding Triton at this moment. The most suitable stars between magnitudes 12 and 17 have been chosen for astrometric calibration purposes. Please note that full validation of the data is not yet done and therefore some caution is required when interpreting the results. Nevertheless, we believe the data will allow improvement of the occultation prediction.
Scientists using these data to improve Triton astrometry are encouraged to make their deduced positions public so that science return can be maximised for all groups observing the event. Please keep us informed of your efforts and results in this topic.
The 119 stars are available for download through the links below:
When using these data, please follow the acknowledgment and citation guidelines as given here.
Good luck with the observations!
14/09/2017 First birthday of Gaia Data Release 1

Exactly one year ago, we released our first data. Since the release, more than 170 refereed science papers used the Gaia DR1 data so far. If you are interested to check out any publications on Gaia, please have a look here.
31/08/2017 Press releases on close stellar encounters
Today several videos were released by ESA to accompany the press release "Close encounters of the stellar kind". Our image of the week item on this topic can be found here. Enjoy!
30/08/2017 Interview with Lennart Lindegren kicking off the Gaia Science Meeting in Lund.
Today a three-day meeting called "The science of Gaia and future challenges" kicks off in Lund, Sweden. Home of the Lund Observatory, an institute involved in the Gaia Data Processing and Analysis Consortium (DPAC). The meeting also coincides with the retirement of Lennart Lindegren, one of Gaia's important faces. Here is in interview with him to start off this meeting with some in-depth knowledge on Gaia's history and Lennart's role in all of this. Thank you, Lennart, for your huge contribution to the Gaia mission and we are happy you will keep on working with us!
30/06/2017 Asteroid Day
On Asteroid Day we would like to draw your attention to the Gaia Follow-Up Network for Solar System Objects (FUN-SSO). About 600 potential discoveries of Solar System Objects have been reported up till now. Anyone at the right place on Earth at the right time with the right size of telescope can help confirm these potential discoveries. A list of active alerts can be found here.
If you subscribe to the network, you can enter your location and telescope details. There is an active call at the moment for following-up on a candidate! Grab your chance and be the first to confirm!
23/06/2017 Two Arthur C. Clarke Awards for Gaia teams
We are proud to announce that our Gaia teams won two Arthur C. Clarke awards, also known as Arthurs. The Industry/Project Team award went to Airbus Defence and Space "For the successful design and manufacture of the Gaia spacecraft and telescope which for the last 3 years has been accurately measuring the location and motion of the stars".
The second award was given to the UK Gaia Science Team. They won the Space Achievement - Academic Study/Research award "For its role in processing and analysing data from the Gaia star mapping mission as its contribution to the European Data Processing and Analysis Consortium".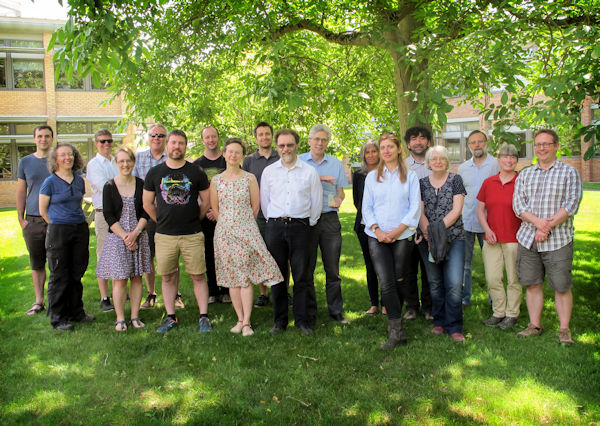 This latter award was presented by UK/ESA Astronaut Tim Peake to Gerry Gilmore (UK Gaia PI), Martin Barstow and Simon Hodgkin, who received it on behalf of the wider UK team. The award is made of glass, and is based on the monolith in Clarke's 2001: A Space Odyssey, with the same proportions (1:4:9).
09/06/2017 Future of the Orion constellation
A new video on the future of the Orion constellation was just released by ESA Science & Technology. It shows the movement of the stars in the sky for the coming 450,000 years, based on TGAS data. This a subset of Gaia DR1 consisting of those stars in the Hipparcos and Tycho-2 Catalogues for which a full 5-parameter astrometric solution is available.
In April another video was published showing the movement of the stars in the entire sky.