Image of the Week
Apsis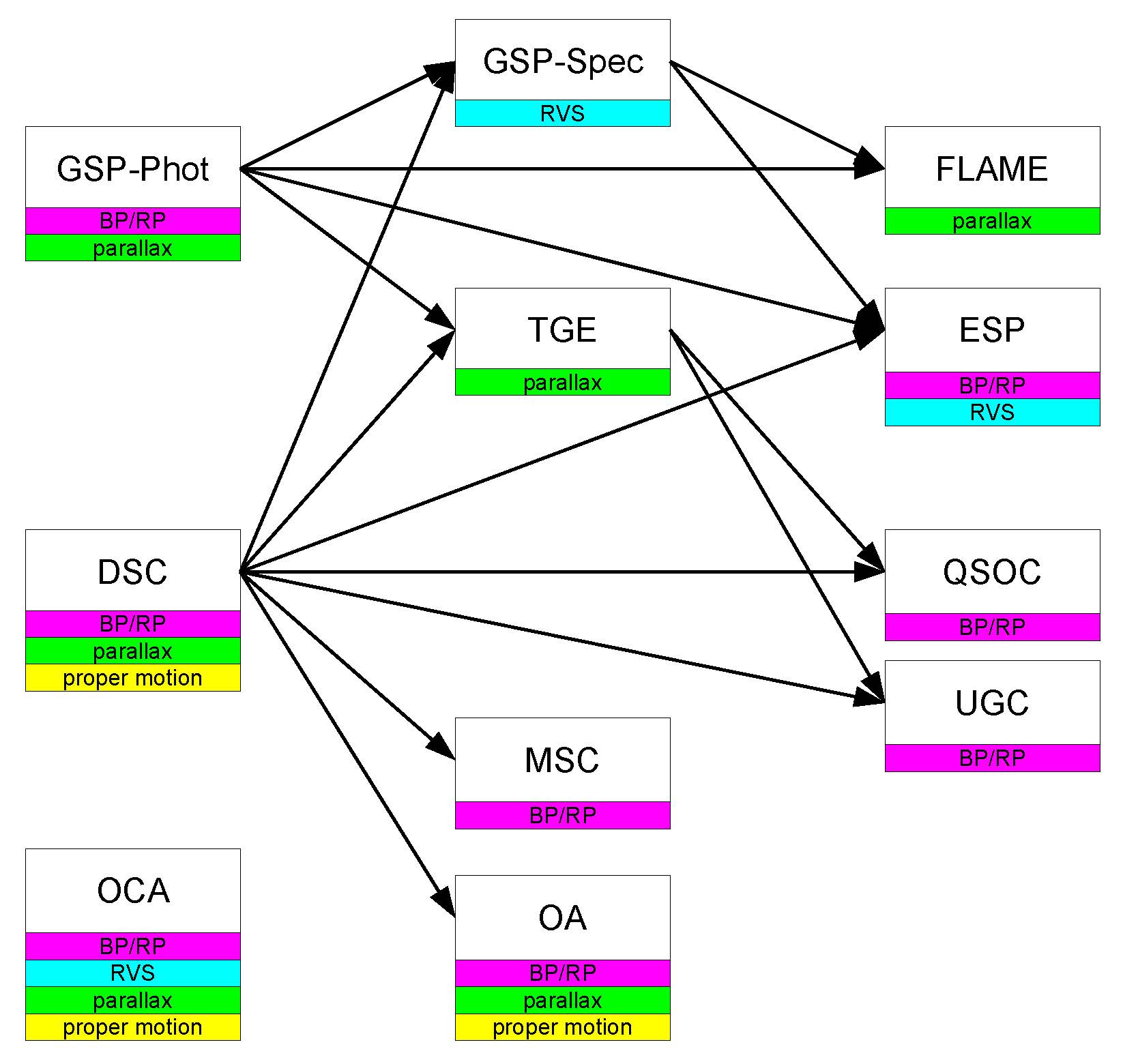 In addition to its exquisite astrometry, Gaia will obtain optical spectra for all one billion of its target sources. These come in the form of low resolution BP/RP spectrophotometry, as well as higher resolution RVS spectra (for the brighter targets). These spectra are used to calculate a chromatic calibration of the astrometry, and to estimate the stellar radial velocities, respectively. But they also provide valuable information on the physical properties of the sources, whether they be stars, galaxies, or quasars. Extracting this information from the spectra is not trivial, requiring sophisticated statistical and computational techniques.
The above picture outlines the architecture of the data processing system developed by DPAC/CU8 for this purpose. Known as Apsis, the Astrophysical Parameters Inference System, it comprises multiple software modules (boxes in the diagram), each charged with a specific task. GSP-Phot, for example, estimates the astrophysical parameters effective temperature, line-of-sight interstellar extinction, metallicity, and surface gravity, for all stars. Other modules examine other types of objects, possibly using the outputs from previous modules (e.g. the GSP-Phot outputs are used by GSP-SPEC, FLAME, ESP, and TGE). The coloured bars show which Gaia data are used for the various modules (BP/RP spectroscopy and the parallax in the case of GSP-Phot). The outputs of all of the Apsis modules will be an integral part of the Gaia catalogue, starting already with the intermediate data releases.
Apsis and its expected data products are described in more detail in an article which will appear in the journal Astronomy & Astrophysics, available already on the arXiv.
Image: courtesy of Coryn Bailer-Jones
[Published: 11/09/2013]