Image of the Week
First star shines for Gaia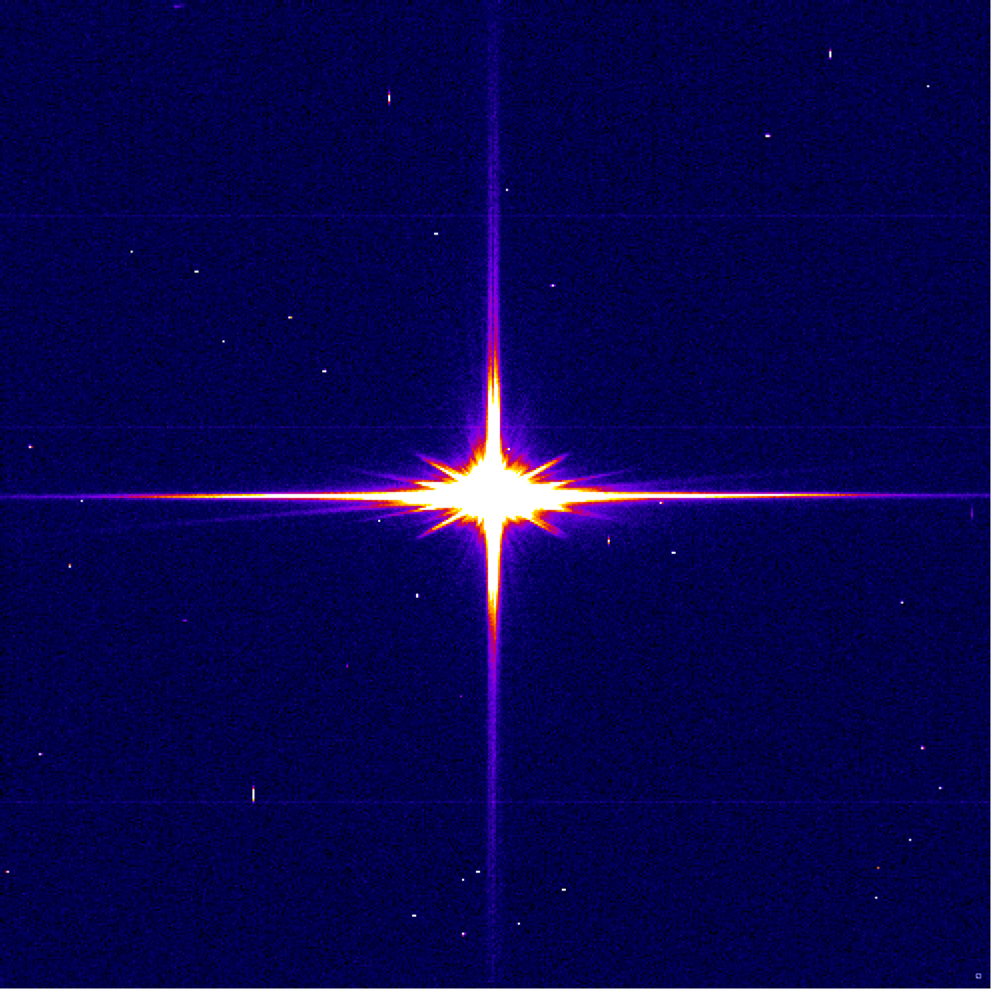 This image shows Sadalmelik, a bright star in the constellation Aquarius and one of the first stars to be acquired by ESA's Gaia satellite.
On 8 January, en route to L2, Gaia completed another milestone by observing its first batch of stars – about 18 000 in less than 3 hours. These observations were performed while the satellite was in near-operational mode for the first time, although attitude system control and optical system calibration are yet to be finely tuned as part of the routine planned commissioning activities.
Hipparcos data give a parallax value for Sadalmelik, also known as Alpha Aquarii, of 6.23 ± 0.19 mas, corresponding to a distance of 161 ± 5 pc. The Gaia error bar will be 30 times smaller, resulting in a distance measurement that will be 30 times more precise.
Sadalmelik was one of the first stars to be observed and processed. This image, while being saturated at the centre and showing that the mirrors are not yet focussed, gives us a first taste of the massive census of stars that Gaia is about to perform.
credits: ESA/Airbus DS
[Published: 17/01/2014]