Image of the Week
CU1 Operations Workshop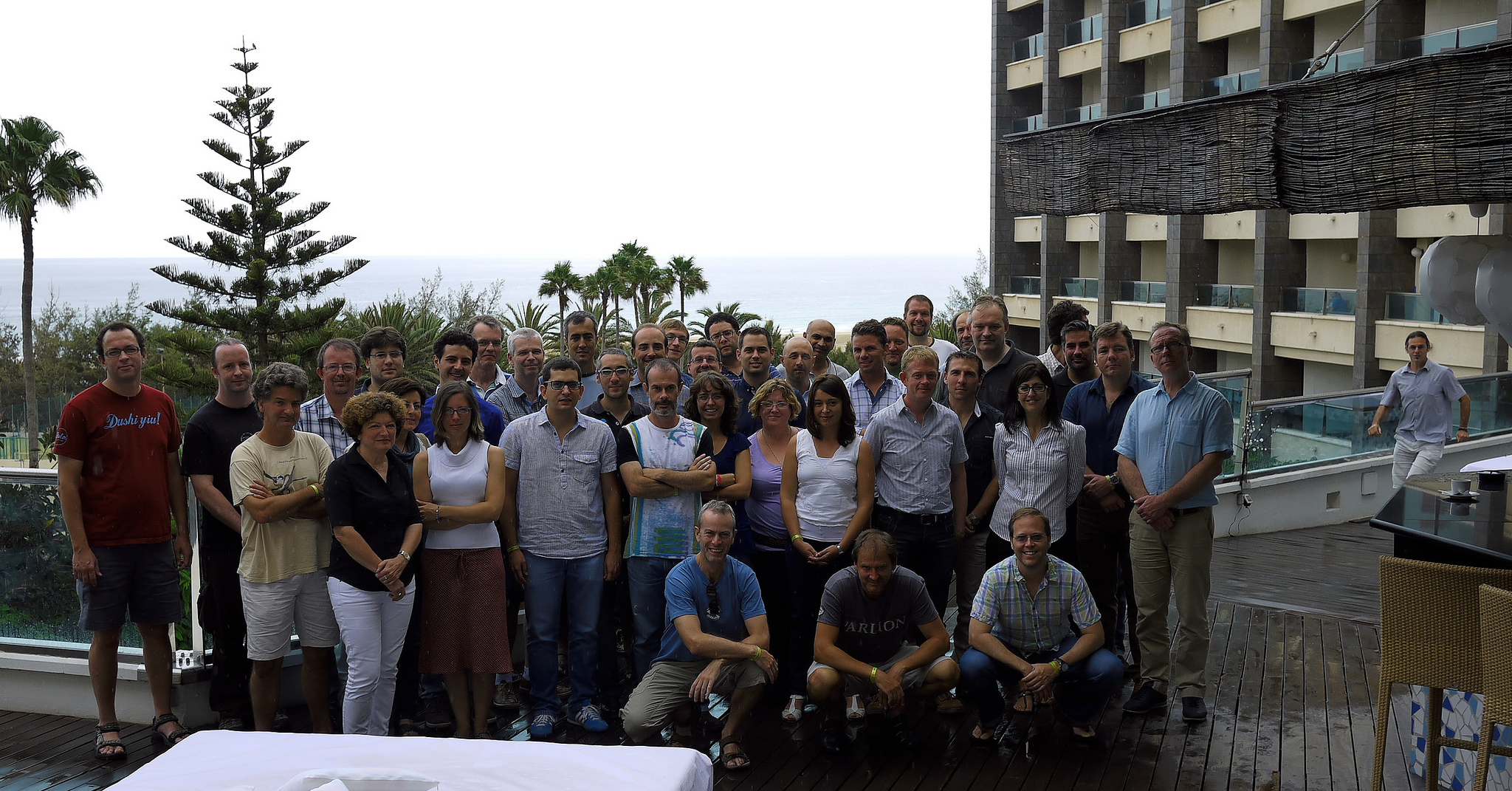 The first CU1 Operations Workshop was held on 11-13 September 2013 on Fuerteventura. The aim of the workshop, which was attended by representatives of the SOC, MOC, DPAC Project Office, ESA Gaia Project, Project Scientist Support Team, and all six Data Processing Centres (DPCs), was to first remind everyone about the principles of Gaia's science, its data processing, its operations, and its calibration and commissioning. After that, the focus was put on the recently conducted Operations Rehearsal #4 and on the various (data-exchange) interfaces in DPAC. Finally, the workshop discussed in detail the status of all DPCs, laying out their current status, expectations, and concerns.
Presentations can be found here. (DPAC log-in required)
The workshop was attended by: Gary Whitehead, Wil O'Mullane, Rocio Guerra, Veronique Valette, Emmanuel Joliet, Uwe Lammers, Jose Hernandez, Pilar de Teodoro, Nana Bach, Wouter van Reeven, Eugenio Salguero, Ralf Kohley, Jose Osinde, Benoit Frezouls, Jos de Bruijne, Diego Ordóñez, Paul Balm, Gabriele Comoretto, Julio Gallegos, Kader Amsif, Guy Tauran, Alex Hutton, Juanma M. Fleitas, Sebastian Els, Javier Castañeda, Marcial Clotet, Gonzalo Gracia, Anthony Brown, Guy Boutonnet, Neil Cheek, Gavin Walmsley, Alcione Mora, Hassan Siddiqui, Guy Rixon, Mercedes Ramos-Lerate, Patrick Burgess, Asier Abreu, Enrique Utrilla, Francesco Marziani, Rosario Messineo, Filomena Solitro and Deborah Busonero.
Image: courtesy of Wil O'Mullane
[Published: 17/09/2013 ]