Image of the Week
Gaia-Gosa service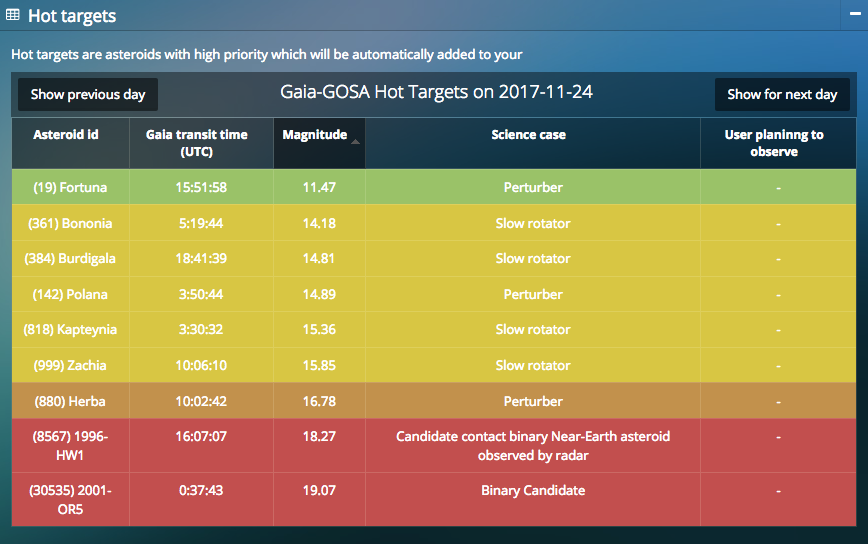 Figure 1: Hot targets from the Gaia-GOSA service (image source: www.gaiagosa.eu)
Amateur observers can greatly contribute to Gaia science by joining the Gaia Groundbased Observational Service for Asteroids (Gaia-GOSA). The Gaia-GOSA service is a web service to coordinate observers with small to medium size telescopes (so mainly amateur astronomers) with the goal of gathering photometric lightcurves of a selection of asteroids.
As an observer you can register for free at the Gaia-GOSA website. After providing instrument setup and location, the website will compute what asteroids are visible to the entered observer for a given date, and results will be displayed while giving priority to two kinds of targets:
Hot targets: these are targets that are scientifically interesting targets being observed by Gaia within the next 24 hours (see Figure 1).
Follow-up targets: asteroids with existing observations but with missing segments of the lightcurves, and thus with a need for follow-up observations (see Figure 3).
After a successful observation, users can submit their raw frames, which are then processed and analysed by the Gaia-GOSA team. First observations of the Gaia-GOSA service were obtained in 2016. So far more than 300 lightcurves have been gathered by Gaia-GOSA users and data are now being processed.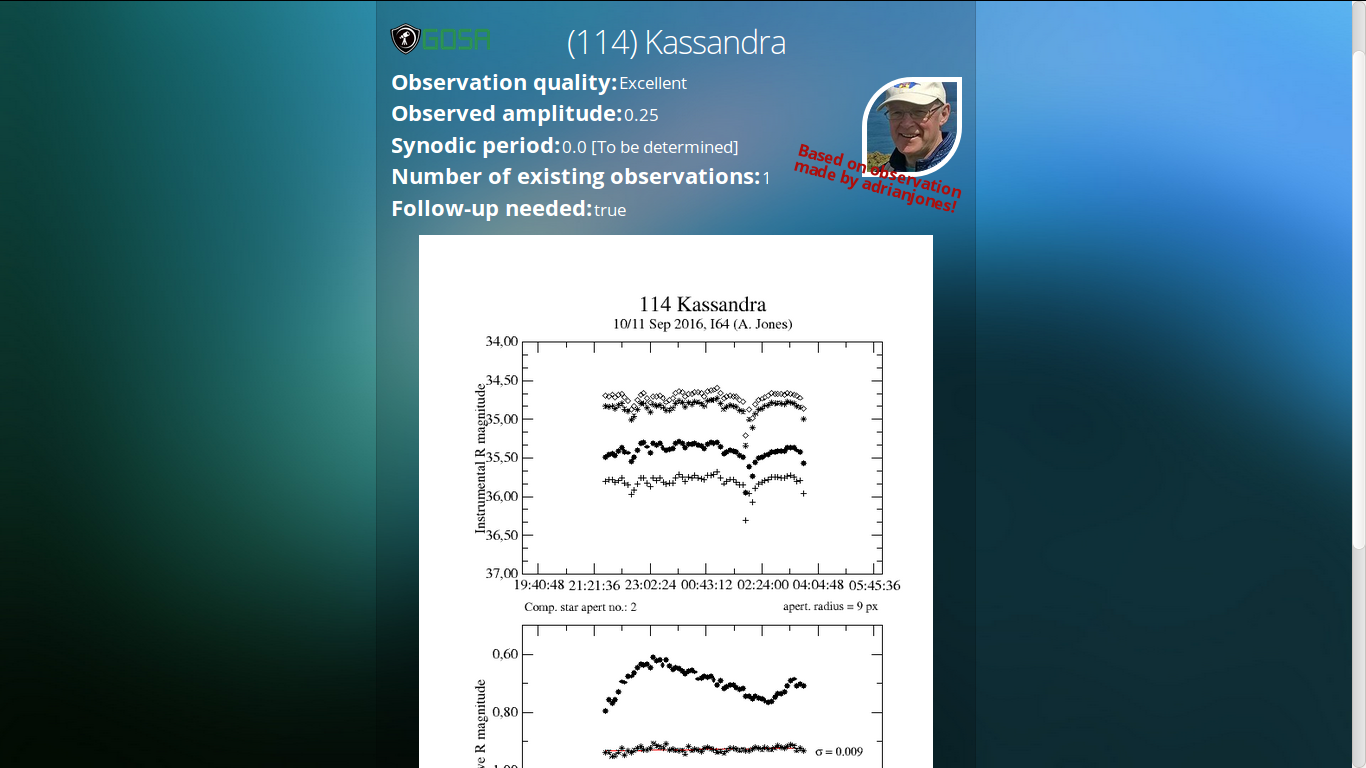 Figure 2: Updated lightcurve for asteroid (114) Kassandra through the Gaia-GOSA service (image source: www.gaiagosa.eu)
During the last months, Gaia-GOSA observers have been gathering lightcurves of the so-called "Gaia perturbers" (GP). These objects are asteroids for which Gaia will yield their masses from gravitational perturbations during close approaches with other minor bodies. The data collected is now being processed and it will be used to generate 3D shape models of these asteroids. By scaling these models (for instance using thermal measurements, timings from stellar occultations or resolved images from adaptive optics) a precise value of their bulk density can be derived. This is a very important parameter to understand the formation and evolution of these bodies.
This work is being done in collaboration with researchers of the H2020 project "Small Bodies: Near and Far" (SBNAF). The final results of the campaign will be published in a paper which is currently being prepared.(1) More information on Gaia perturber campaign can be found from here.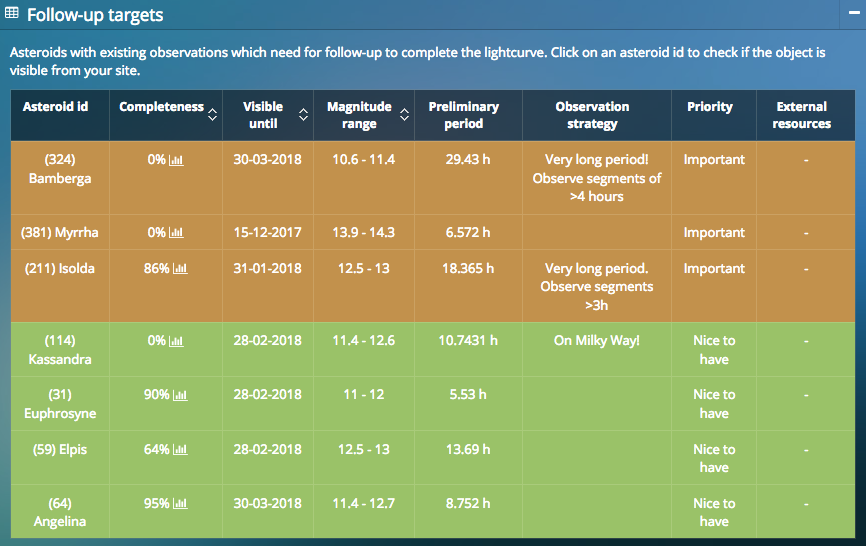 Figure 3: Follow-up targets of the Gaia-GOSA service (image source: www.gaiagosa.eu)
The data gathered through this service will be used to validate Gaia measurements of asteroids but will also enhance their scientific exploitation. These tasks are both part of Coordination Unit 9 of the Gaia Data Processing and Analysis Consortium (DPAC). Given that the first observations through Gaia-GOSA were made in 2016, the gathered data will mostly be useful for helping out Gaia data release 3 and beyond.
The Gaia-GOSA service was developed by the Adam Mickiewicz University of Poznań and iTTi (a Polish IT company) under the ESA Contract "Gaia-GOSA: An interactive service for asteroid follow-up observations". With collaboration of some Gaia DPAC people at the Observatoire de la Côte d'Azur and from the University of Barcelona. The website was recently delivered to ESA and is now in its exploitation phase. We encourage amateur observers to join the fun!

(1) The research leading to results for the SBNAF project has received funding from the European Union's Horizon 2020 Research and Innovation Programme, under Grant Agreement no 687378.
Credits: ESA/Gaia/DPAC, Gaia-GOSA, Toni Santana i Ros

[Published: 24/11/2017]