Image of the Week
Gaia calibration image III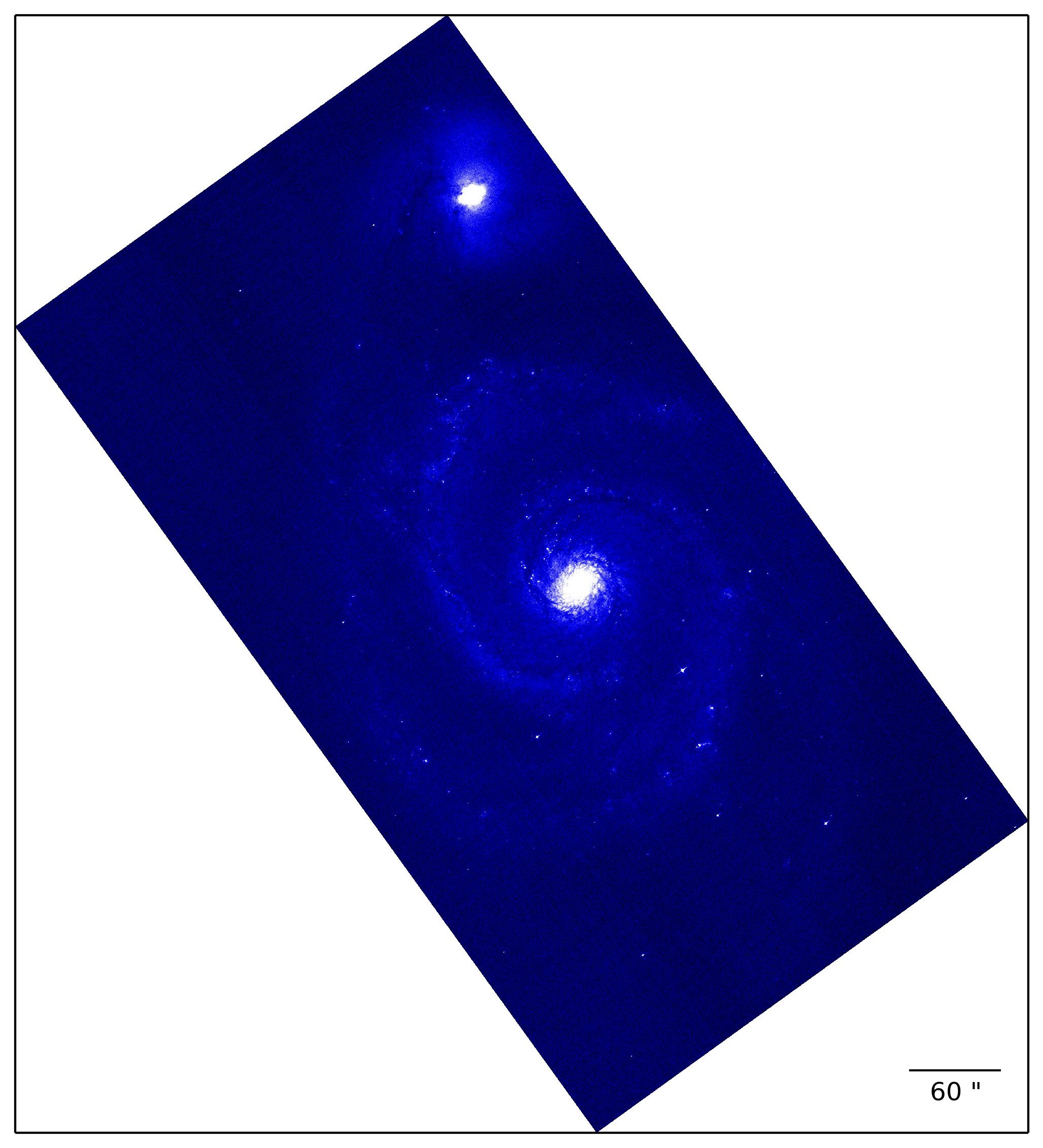 This calibration image shows the interacting galaxy pair Messier 51 as it was seen by Gaia on 30 April 2014. The data were taken with a single sky-mapper CCD measuring 5.8 arcmin on the sky corresponding to the short side of the rectangle. The integration time was 2.85 s (gate 12) and it took Gaia 10.8 seconds to scan across M51 (consequently, the long side of the rectangle is 10.8 arcmin). North is up, east is left.
It should be noted that to maximise its sensitivity to very faint stars, Gaia's main camera does not use filters and provides wide-band intensity data, not true-colour images. The false-colour scheme used here relates to intensity only. The real colours and spectral properties of the stars are measured by other Gaia instruments.
For more Gaia calibration images, see Image of the Week 06/02 and Image of the Week 14/02.
Image: ESA/Gaia/DPAC/Airbus DS
[Published: 19/06/2014]