Image of the Week
The Hipparcos all-sky map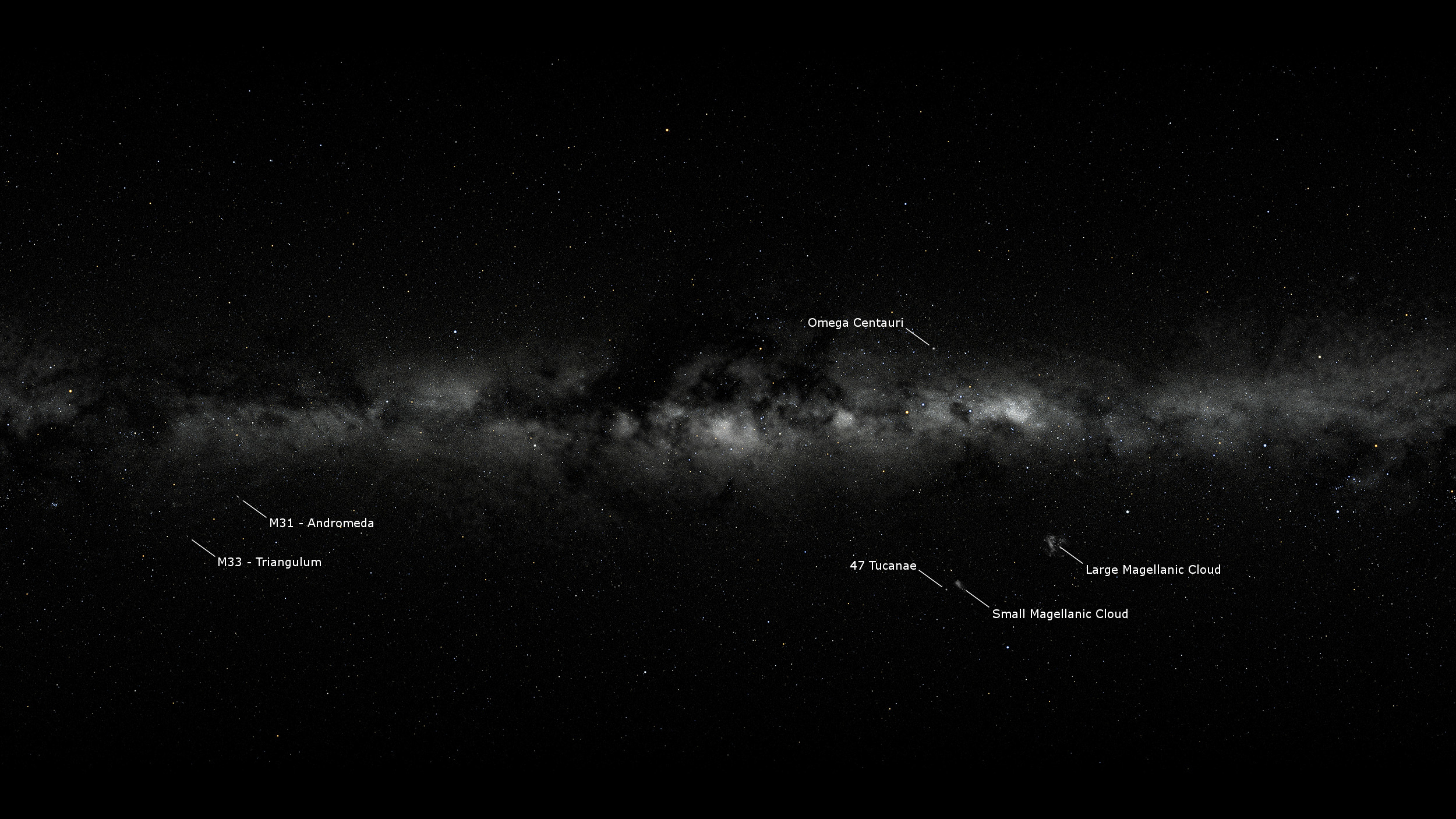 This image of the entire sky at visible wavelengths has been compiled using data from ESA's Hipparcos satellite. It reproduces the night sky as the human eye would perceive it after getting used to the darkness. The sky is shown in galactic coordinates, with the plane of our Galaxy, the Milky Way, running horizontally along the central row of the image; the Galactic Centre is in the middle of the image.
The image shows all the stars from Hipparcos' Tycho-2 catalogue; the brightness and colour of each star are based on photometric data collected in two bands, which correspond to the wavelengths of blue and green light, respectively.
Hipparcos did not have the capability to image extended sources in the sky, such as nebulae, stellar clusters or external galaxies. Therefore, to complete this image, a small number of such structures that can be detected with the naked eye have been manually added. These are: the Large and Small Magellanic Clouds, two dwarf galaxies that are satellites of the Milky Way, which can be seen as the two extended sources in the lower right part of the image; the Andromeda galaxy (M31) and its neighbour, M33, which can be seen just below the Galactic Plane towards the left hand side of the image; the globular cluster Omega Centauri, which is visible just above the Galactic Plane right of the Galactic Centre, and 47 Tucanae, another globular cluster that can be seen in the lower part of the image, close to the position of the Small Magellanic Cloud.
More information about this topic is available here.
Image: ESA/Hipparcos/J. de Bruijne
[Published: 21/11/2013]