Image of the Week
Updated prediction to the Triton occultation path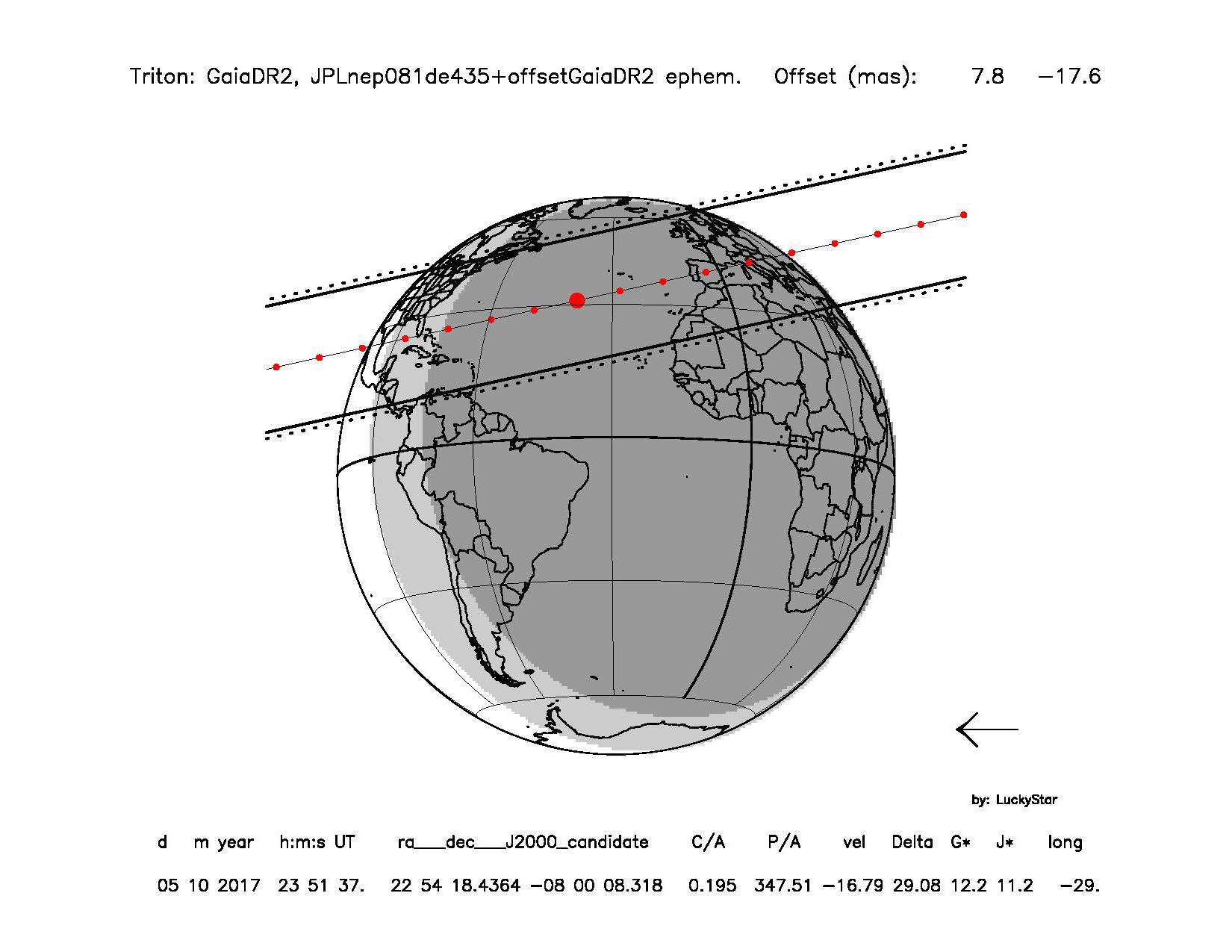 Figure 1: Update to the predicted path for the occultation by Triton on 5 October 2017. Image credit: LuckyStar
Following the release of the preliminary Gaia Data Release 2 (Gaia DR2) astrometry for 431 stars on 30 September and 2 October, the LuckyStar Project lead by Bruno Sicardy released an updated predicted path for the occultation by Triton later today.
After re-analysing the observations they made in Brazil between 15-24 September this year using both released preliminary Gaia DR2 sets, a correction to the "observed minus ephemeris" offset was computed for Triton in (RA, Dec) of (+7.8mas, -17.6mas) with 3-sigma errors respectively of (16mas, 8mas). These values refer to the nep081/DE435 JPL ephemeris.
The correction moves the predicted path a bit to the south with respect to the previous prediction, which was based on astrometry work using Gaia DR1 as a reference frame. The updated central instant with respect to the geocenter (UTC) is now 5 October at 23h 51m 37s (against the 23h 51m 24s of the previous prediction).
On the Lucky Star web page more information on this event and the computed predictions can be found. It contains an interactive Google map and other useful tools and tips for potential observers who want to contribute for this campaign.
Many observation teams are busy preparing for the event today, including the NASA Stratospheric Observatory for Infrared Astronomy (SOFIA). We wish all of them good luck with the observations!
More background information on this event can be found here:
More information on predictions and the observing campaigns can be found here:
Credits: ESA/Gaia/DPAC, Lucky Star Project, Marcelo Assafin, Josselin Desmars, Bruno Sicardy
[Published: 05/10/2017]